… as a Phoenix over the 900# gorilla
by Brian Wright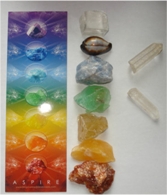 From Robingale Masters,
Intentional Journey:
Empowered Worldview:
I envision a newfound reality
based in love and abundance.
Over and over I see the wisdom
of a love-fueled New Paradigm
way of living and viewing the world.
… but first we have to solve some fundamental problems.

— ed. Continue reading →