NHCommonsense.org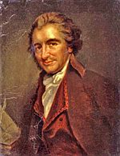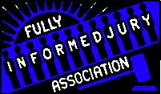 Solari


Law Enforcement Against Prohibition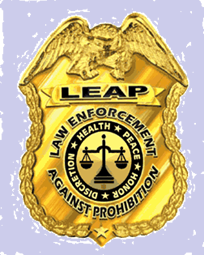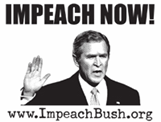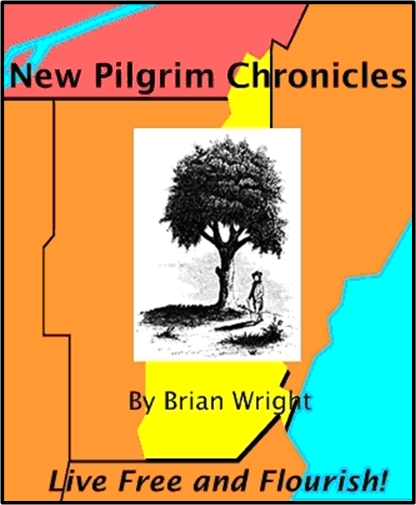 Beautiful Girls
(1996) ________ 10/10
Good start to holiday movie fare

Matt Dillon ... Tommy 'Birdman' Rowland
Noah Emmerich ... Michael 'Mo' Morris
Annabeth Gish ... Tracy Stover
Lauren Holly ... Darian Smalls
Timothy Hutton ... Willie Conway
Rosie O'Donnell ... Gina Barrisano
Max Perlich ... Kev
Martha Plimpton ... Jan
Natalie Portman ... Marty
Michael Rapaport ... Paul Kirkwood
Mira Sorvino ... Sharon Cassidy
Anne Bobby ... Sarah Morris
Uma Thurman ... Andera
"A beautiful girl can make you dizzy, like you've been drinking Jack and Coke all morning. She can make you feel high, full of the single greatest commodity known to man—promise. Promise of a better day. Promise of a greater hope. Promise of a new tomorrow. This particular aura can be found in the gait of a beautiful girl. In her smile, in her soul, the way she makes every rotten little thing about life seem like it's going to be okay." — Paul Kirkwood (Michael Rapaport) to Willie Conway (Timothy Hutton) in Beautiful Girls
Technically Beautiful Girls is not a holiday movie, but it's set in the winter months in a small Massachusetts town where a homecoming and gathering of friends gives it a holiday feel. We all have certain movies that put us in the mood for the season; some of my favorites (a few to be reviewed soonly) are the relatively recent Love Actually, The Holiday, and classics like Planes, Trains, and Automobiles and A Christmas Story.

Beautiful Girls is in the category of Love Actually, consisting of an ensemble cast of mostly young people dealing with love, loss, and commitment... with a strong dose of nostalgia americana thrown in. Willie Conway (Timothy Hutton) is a bright, sensitive soul who leaves town for New York City and plays piano at small clubs, not quite making it. The movie begins with Willie taking the dollars from his tip jar to buy a bus ticket back home. Ostensibly he's going to attend his high-school reunion, but the secondary reason for the journey is to be among friends as he figures out what he wants to do with his life: especially, is Willie going to ask his girlfriend Tracy (Annabeth Gish) to marry him?

One by one he runs into all his buddies. High school football hero Tommy Rowland (Matt Dillon) has a snow removal and landscaping business; two other friends, Paul (Michael Rapaport) and Kev (Max Perlich), work for Tommy. We're introduced to these three as they clean up from a post holiday-season storm. None of them has settled down. Willie's big settled-down friend is Mo Morris (Noah Emmerich), a superintendent at a local manufacturing plant.

While Mo is married and Kev unattached, Tommy and Paul inhabit a sort of Twilight Zone in their relationships with the fair gender: Tommy for a couple of years has had a main squeeze, Sharon (Mira Sorvino), whom he's been "cheating on" regularly with Darian (Lauren Holly) who's married with a kid. Paul's high school sweetheart Jan (Martha Plimpton), after seven years of waiting for him to pop the question has left him for an older man. Further, Paul's obsessing about beautiful models and centerfolds—he names his dog Elle MacPherson—provides the name of the movie, as well as the more extreme illustration of whatever it is that makes many young men reluctant to commit to marriage/monogamy/family.

Willie is staying at his old house, where his sad, retired widower father lives along with Willie's younger brother. As Willie first walks up his drive, he notices a new neighborhood kid (Natalie Portman) playing in the snow and strikes up a conversation. She's 13 and her name is Marty "not Martha, not Margaret... Marty, named for a grandfather I never knew." Well, Marty turns out to be an "old soul" who seems to have an adult, emotional grasp of the significance of literary figures from Hamlet to Winnie the Pooh. As, of course, does Willie. That how they speak, in this first conversation and two or three others, is believable testifies to extraordinary acting skill.

That's probably a major reason I love this movie and watch it again and again (but especially during the holidays): the dialog, its depth and its nuances, among all the characters all the time is simply a work of art unto itself. This is how the people I used to know, back home growing up, used to interact with one another. The same familiarity, the same sense of community, the same glow of love. Perhaps I miss it. Perhaps missing it is why I get caught up in the dilemma these characters face: why not postpone growing up, especially when it seems to require breaking off from such an emotionally rich community.

Beautiful Girls presents more than a handful of such human issues: do men have unrealistic pictures of women, does marriage and family represent a segregation from community or its flowering, do beautiful women represent the "promise of a better day" that Paul sees or something quite less fulfilling, what's the nature of beauty anyway, how does one grow up without abandoning the creative spirit, and so on.

I'll say one thing, this movie has the quintessential Rosie O'Donnell scene. Gina (Rosie) owns a hairdressing shop, where she either hires and/or advises Tommy's girlfriend Sharon and Mo's wife Sarah. One day she crosses the street to walk through the drug store picking up supplies, with both men in tow. "Get over yourselves," she says as they pause to ogle a centerfold. She proceeds to explode typical male illusions of beauty and then extols the virtues of commitment to the real flesh-and-blood women who love them. "If you guys, as a gender, don't get a grip, the future of the species is in doubt."

At some point before the Rosie scene, the gang is having some brews at their favorite roadhouse, which is now run by one of their old crowd nicknamed Stinky (Pruitt Taylor Vince). In walks his gorgeous cousin, Andera (Uma Thurman), from Chicago, who as Stinky assures his friends is not only "hot but totally cool, as well." Andera now represents the truly "beautiful girl" in town—though Lauren Holly and Mira Sorvino aren't exactly dog food—someone Paul would even pin up a picture of. Ironically, Andera, through her interaction with Tommy and Willie, delivers the knockout version of Rosie's message: true beauty lies beneath the skin.

From the cover of the DVD the promoters are giving you only four women as beautiful girls, but these are perhaps simply the four biggest box office draws at the time. Each of the women in this movie can be posed as an answer the question, "Who are the beautiful girls in (the mythical town) Knight's Ridge, Mass.?" From Marty to Jan to Tracy (Natalie Portman to Martha Plimpton to Annabeth Gish), even Mo's wife Nancy, these women all have a distinct quality that for the men they love "makes every rotten little thing about life seem like it's going to be okay."

I think the observation made by Roger Ebert in his review of the movie is right on the mark:
Their relationship [Willie's and Marty's] is mirrored in all of the others, which are all about idealism and its disappointments. The men insist that women correspond to some sort of universal ideal, and the women sometimes blame themselves when they cannot. But somehow, doggedly, true love teaches its lesson, which is that you can fall in love with an ideal, but you can only be in love with a human being.
As I said the dialog is hilarious, some lines are forever memorable, the men are basically dealing with life the best they can, painfully slowly figuring things out; and the women, well, they're beautiful. One more thing: the movie has a perfect rhythm a perfect pace, buttressing its elegant, eloquent suggestion to take one's time with life.



2007 November 02
Copyright © Brian Wright | The Coffee Coaster™
Beautiful Girls | Matt Dillon | Timothy Hutton | New England towns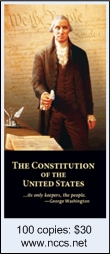 Affiliate Sale Items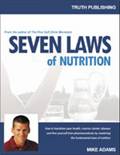 Easy SpaceGuard
Privacy Software

###