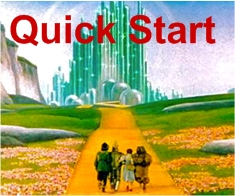 This is the site to encourage reading and sales of the book by Brian Wright, After 9/11 Truth. Also to populate 'Project Toto' (previously referred to as the 9/11 Truth-Letter Closure (TLC) campaign) and Correspondents' groups launched by the book. <= To get started with Project Toto now.
Routing…
The following links will guide you:
At this point, you may contact me directly for signed copies or for bulk purchases at the following email address: brian@brianrwright.com. Thank you so much for your interest.
This is a watershed idea that quickly defeats the Barrier Cloud.
We shall prevail.
Brian Wright, Author of After 9/11 Truth: The Death Star in Ashes, Humanity Rises
http://brianrwright.com/Author.pdf
http://TheCoffeeCoaster.com
http://brianrwright.com/publish
http://bwright-millionaire.com