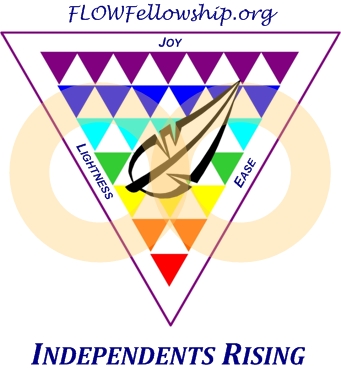 Please visit the FLOW Fellowship FundRazr at this time for key updates.
And this explanatory video update in particular:
https://bit.ly/3dJwUji_Key_Update_FLO
I have an initial signup sheet that I hope you will fill out at the Indies Rising (Signup) page according to your interest. Also feel free to comment on any page or post of this Global Spring site.
I'll be updating the FLOW Fellowship and the crowdfunder as I go along. The official Web page is http://FLOWFellowship.org. I'll be launching a Facebook Group. With substantial upfront support, FLOW can and will be the way toward losing the inner collar and the species-menacing outer collar as well.
4,117 total views, 13 views today