Paul introduces bill to cut off aid to Palestinians for joining ICC
Per JustForeignPolicy.org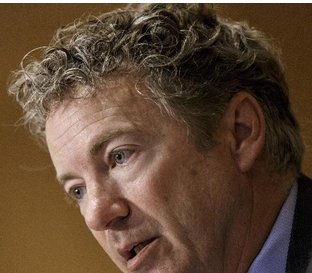 Editor's note: It's no secret for anyone following my recent direction in views on the State of Israel that I've come  to see the Zionist garrison state as a major barnacle on the ass of human progress. That doesn't necessarily mean I'm taking the side of Israel's opponents—although lately I'm having difficulty seeing the Israeli state as legitimate in the first place—and frankly I don't know the agenda of Just Foreign Policy. I only know that I agree with them that it doesn't meet the boundaries of common sense to deny the people of an occupied territory access to an international tribunal that may one day consider charges of human rights violations by its occupiers.
Note: For the same reason, I would enable access to the international criminal court by the captive peoples of the United States… specifically, descendants of American Indians forcibly dispossessed and expelled from their property by the American government during the 1800s.