Short fiction and essays, by Jack Kline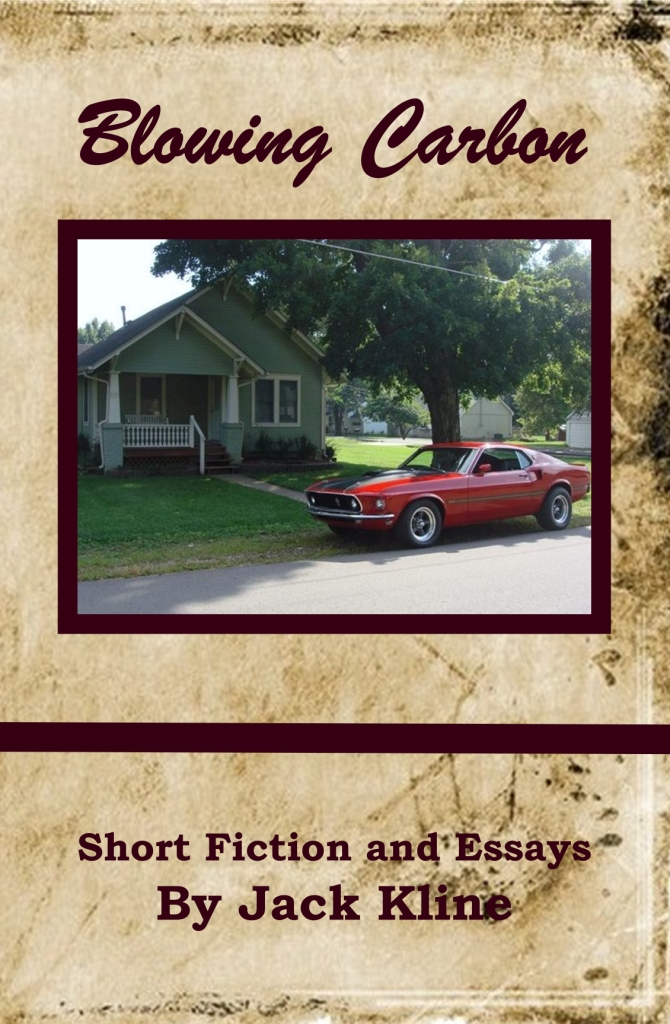 Blowing Carbon is a first-time collection of entertaining, enlightening, and endearing stories from exciting new 'Kansan-American' author, Jack Kline. Jack is also the creator of the exciting Philip Morris private-eye series, starting with one-day-to-be blockbuster, But Not for Me… and sequel Rhapsody in progress. Enjoy this budding writer of heart and imagination as he conveys timeless human drama drawn from his own salt-of-the-earth experiences. Such as:
a haunting at a Lake of the Ozarks cabin
the truth about Mary and her little lamb
a woman's conflicting memories of her childhood
a college student's struggle with tacit racism in 1973
one father's emotional turmoil at his daughter's wedding
examining televangelists' and TV wrestlers' influence on a toddler
a snowy ride across Kansas and Colorado in a '49 Mercury with a man who may be Santa Claus
a river rock's poignant message of peace and timelessness
From the beginning, you'll be hooked: places and times often circa Mr. Kline's native digs (Overland Park, KS). But this is more than a Boomer book of poignant mischief and retrospection, all ages and conditions will see recurring universals on display here… I was especially moved by the essay regarding father letting go of daughter into matrimony and a life of her own. Actually, I was moved to tears on a couple of the pieces. Also smiles. And self-recognition.
In addition, Jack has a knack for seeing the big picture and speculating what life may be like years from now. His short "Post Literacy" essay rallies us subconsciously to hold onto a core practice of our common humanity… that is, reading and writing.
"I am a dinosaur, an antique, the last of a dying breed. Born at the end of the millennium in 1998, I sit here at my ancient pock-marked oak desk having outlived my peers. And I stand apart from the vast majority of humanity, not solely because I am 117 years old, but because I can read." — Page 75
And rendering sharp, common sense satire of the anti-smoking crusade:
"Their numbers dwindle through incessant tax increases, anti-smoking campaigns, employer sanctions, shrinking allowable smoking locations, and of course attrition—because, after all, "smoking may be hazardous." Being a smoker today is like being a leper in Biblical times. The anti-smoking forces are uncaring and ruthless. For example, in 2007, Bangor, Maine, implemented an ordinance instituting a fine of up to $50 for drivers who smoke in a car carrying a minor. And if they can ordain that, then why not in our own homes…." — Page 199 Continue reading →