End the Maskteria—Letter to State Senator, PLUS Valuable References and Tools
Brian R. Wright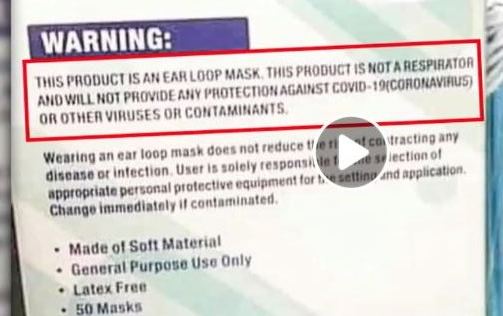 This column is written in two parts. First the letter, actually email message, I've sent to my state senator in Michigan (similar sent to all my 'legislative, executive' public servants). Second, thanks to the wonders of html, I've appended some other important links that have to do with maskteria and the Mystery Shutdown Disease (MSD).
[Scientists have not purified or isolated an actual virus but label the strand of RNA they have found as the SARS CoV-2 'virus' because of its 79% similarity to the SARS CoV-1 strand of RNA 'virus.' The tissue or biological origins of the CoV-2 RNA strand are unknown; the presence of an undetermined quantity of the CoV-2 RNA strand along with a small list of common symptoms—temperature, cough, radiographic qualities of the lungs, white blood cell count—can yield a positive diagnosis of a disease that medical authorities have called COVID-19. Or by CDC guidelines a doctor can simply "presume" a patient has "COVID-19" and write that down as a case… and off to the kill ventilators! The PCR tests and antibody tests are wholly arbitrary, signifying nothing.][1]
Letter to the State Senator
Novi, MI 48375
25 May 2020
Senator Jim Runestad
201 Townsend Street
Suite #7500
Lansing, MI 48933
Subject: Masks pose serious risks, please make official announcement!
Dear Senator Runestad:
World-renowned neurosurgeon Dr. Russell Blaylock recently explains why "Face Masks Pose Serious Risks…" at https://bit.ly/2y2E6Hq_Blaylock_on_Mask_Hazards
Standard face masks do not block viruses.
Masks lower oxygen and raise CO2 in the lungs.
Studies show that the N95 mask reduces O2 by 20%.
People with lung problems should NOT wear masks under any circumstances.
Masks retain and increase risk of disease, including Covid 19.
Fiberglass masks leave fibers, and hazardous chemicals in the lungs.
Please take a look at the manufacturer's disclaimer about ear loop masks:
[Image above right.]
IOW, the standard masks cropping up on misinformed people everywhere "WILL NOT PROVIDE ANY PROTECTION AGAINST COVID-19." For a more thorough demolition of the mask craze, please watch this 4-minute video from Del Bigtree: https://bit.ly/2XjXkkB_Masks_R_A_Dangerous_Joke.
The video is significant in that major public health figures from WHO, NIH, including Anthony Fauci, are on the record stating that mass-masking is "political theater, not a scientifically sound public health practice."
Further, antisocial distancing weakens immune systems and must end in parallel with the unmasking: https://bit.ly/2zG2sr1_Two_ER_Docs_NBC. Shutdown in general must end immediately without restrictions, (https://bit.ly/3gm6JAD_Michigan_Liberty_Key) AND practical science supported by 600 doctors and scholars. Ref. https://bit.ly/3gIiWQv_Forbes_600_Doctors_vs_Lockdown.
Senator, please exercise due diligence and put out the word to our public health officials and lawmakers that they need to issue a news release or advisory on these facts, e.g.
MASKS POSE SERIOUS RISKS TO THEIR NORMAL-PUBLIC WEARERS.
PLEASE DO NOT PRACTICE "DISTANCING" OR WEARING OF SURGICAL MASKS
Sincerely,
Brian Wright, email (FreeManPubCo@protonmail.com)
PS: Instructions for making a #MaskNot name badge and handout:
https://bit.ly/3djpUt8_MaskNot_Procedure_Handout
Additional References
W.H.O. Says #Masknot
Medical Malpractice/Homicide En Masse
We also now know that hospitals are denying known proven treatments to patients exhibiting 'covid' symptoms, e.g. hydroxychloroquine (HCQ) w/zinc, and instead subjecting these patients to known-to-be-90%-fatal aggressive artificial ventilation machines that explode the patients' lungs. Insider whistleblowers in New York City, from a Tweet I posted a few weeks ago:
Three Revealing Articles about the 'Covid' Op You Won't Read from Mainstream
Human Costs of 'Covid' Shutdown
From Del Bigtree, HighWire excerpt, citing UN reports and mainstream sources:
https://bit.ly/2AahPIX_Lockdown_Costing_Lives_Highwire
From The Hill: The Covid-19 shutdown will cost Americans millions of years of life:
https://bit.ly/3dDP0SI_Lockdown_Causes_Millions_of_Years_of_Lost_Life
Several studies show that for every increase of 1% in American unemployment, 58,000 Americans will die as a result within a period of five years. [Unemployment is up roughly 10% since December 2019 => 580,000 Americans will die within five years. Round down to 500,000 due to unknown variables of how sustained an individual's employment is.] Bottom line, the 'Covid' shutdown will kill half a million people. Compare that to the CDC official number, discounted by at least 90% for CDC inflation of deaths and refusal of proper treatment: US 'Covid' discounted deaths, to date: less than 12,300.
https://bit.ly/2QNii8Z_High_Wire_News_20200326
Go to Dr. Toby Rogers on cost of quarantine.
Also my Patreon article (https://www.patreon.com/posts/35372292).
Total Lack of Legal Authority for Emergency orders and Maskteria
Several sources for this information, but the best I've seen come from Pete Hendrickson who has built an entire compendium of knowledge dealing with the 'covid' op, what he refers to as The Hysteria Syndrome, here: https://losthorizons.com/THS.htm#Contents; and Peggy Hall, a bright-burning energy ball from California, whose http://TheHealthyAmerican.org site not only educates, particularly about masks, but leads a movement countrywide to stop the insanity. I list key pages I've found from both sources, thus far:
Hydroxychloroquine (HCQ) Overwhelming Proof of Validity
Obtain Accurate News
Find a valuable alternative to mainstream lies about 'covid' in Del Bigtree's Highwire podcasts. I've assembled the most recent ones pertinent to the CovOp here:
https://bit.ly/2KAXL3P_Handwriting_on_Wall#1
Also, consult and subscribe to Jon Rappoport's http://nomorefakenews.com.
Several other reliable sources of information on 'covid' or other subjects may be located by their references in the above two outlets.
###
Support Massive Mask Noncompliance (MMN) to Save the (Human) Species
For the time being I've designed the following bumper sticker:



Please click on the image to buy this design, on which you can make your own changes. And please kick in a couple of shekels to support my efforts on this and to do more paraphernalia in the cause of the MMN (Massive Mask Noncompliance) movement. PLEASE DONATE VIA MY FLOW FELLOWSHIP FUNDRAZR BY CLICKING ON THE FLOW EMBLEM HERE: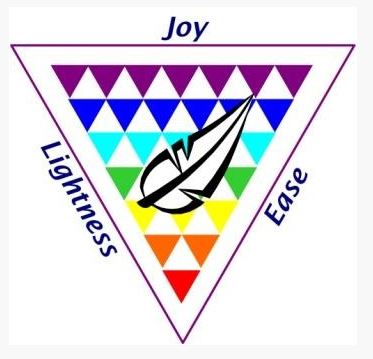 New Breathe-Easy Healing Bikini Mask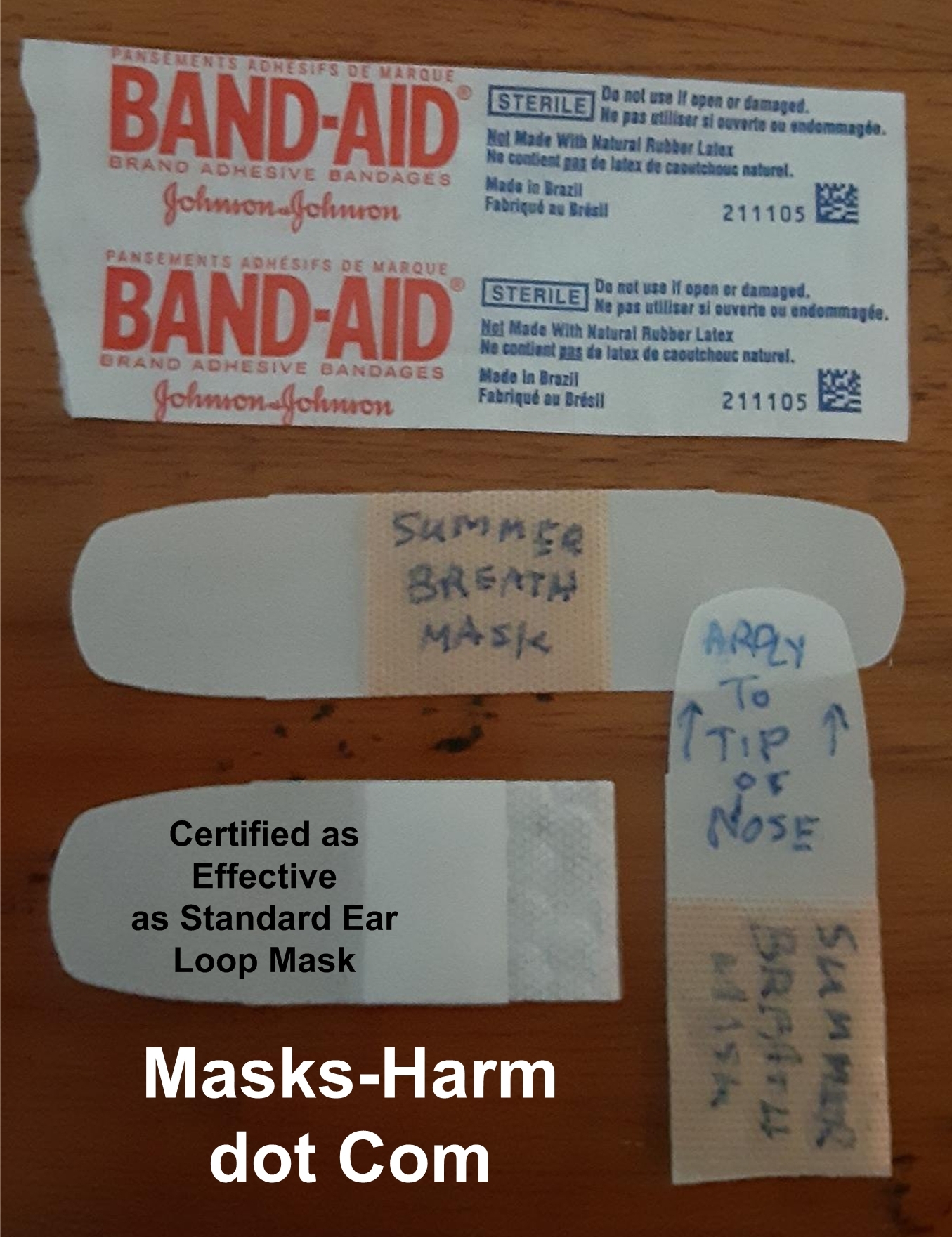 Soon to be its separate column, but now to occupy a special place as an assembly diagram for constructing a cheap, disposable, effective (at least as effective as any of the ear loop or bandana masks—with zero of the significant dangers) face covering from ordinary household products, like what the US Surgeon General recently described. It not only has health-and-life-enhancing properties, it virtually distances you (providing at least as much protection as what studies show or don't show for staying six feet apart).
Looking forward to a second-generation model, to incorporate additional health and protection by means of healing gems and stones. Units currently undergoing field tests in SE Michigan. Readers are encouraged to use the idea as open source to create and deploy one's own breathe-easy healing bikini mask straightaway.
[1] PCR tests:
https://bit.ly/3bJpknu_CV_Theory_Crowe.
Antibody tests:
https://bit.ly/2NrMwMC_Problems_in_Antibody_Testing
This post has been read 305 times!