The first 1,000 years of science and how it helped to shape Greece, Rome, and the world, by James Maynard.

2005, Lulu, 171 pages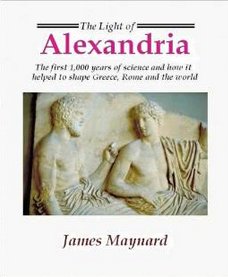 It's a real kick for me to review this fine work of art by a new friend of mine in the Free State.  In fact, James is the one who suggested I investigate publishing my own book, New Pilgrim Chronicles, using the independent publisher Lulu.
Although Light reaches a general audience of any educational level, say, beyond junior high school, it's going to be more appreciated by those of us who went through some college prerequisites.  Back when I was a freshman and when CliffsNotes was young, I recall the Socratic dialogs. Continue reading →