Columbine Survivor Turned State Rep. Pushing to Allow Armed Teachers
By AWR Hawkins [Original full column here via Breitbart]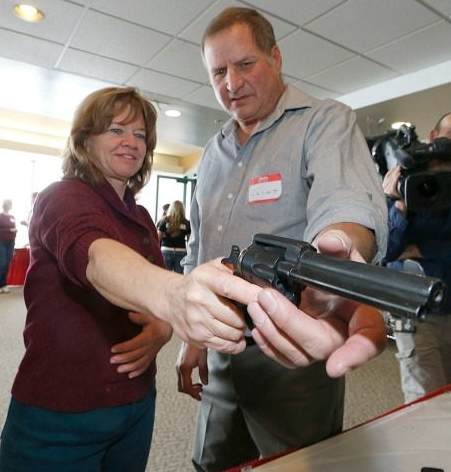 Columbine attack survivor and Colorado House Minority Leader Patrick Neville (R-45) is a strong proponent of arming teachers for self-defense.
Neville was first elected to office in 2014 and has introduced his bill each year since that time without success. He hopes this year will be different because of the increased attention paid to the defenseless posture of unarmed teachers and staff.
The Washington Times reports Neville's contention that more Columbine students would have survived the April 20, 1999, Columbine attack if faculty and/or staff had been armed to take out the attackers. And he believes arming teachers now will protect future students from evil men who are planning attacks.
He described his legislation: "This act would allow every law-abiding citizen who holds a concealed carry permit, issued from their chief law-enforcement officer, the right to carry concealed in order to defend themselves and most importantly our children from the worst-case scenarios."
Neville said he sees his legislation as something he can do "to prevent Colorado families from enduring the hardships my classmates and I faced that day [at Columbine]."
He noted that the common theme is mass shootings is not weapon type or magazine capacity, but "gun-free zones."
[Full column in Washington Times]