Life and death in the fake news business
by Jon Rappoport [Original column here]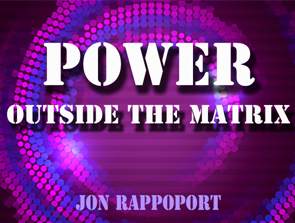 I wrote this piece based on my knowledge of mainstream reporters and their work, their lives, their forgotten hopes, their realizations (in some cases) that they're trapped in a system.
Most of them don't want to get out. They become creatures of the night they once wanted to illuminate.
You're a mainstream reporter striving to stay afloat. The word has drifted down from the top that this is the season for inflicting wounds on Donald Trump, no matter what, no matter what happened or didn't happen on a rumpled bed in a hotel room in Moscow, no matter what Putin did or didn't do to influence the election, no matter who leaked the DNC emails to WikiLeaks, no matter what Michael Flynn said or didn't say to a Russian on the phone, no matter who or what James Comey is fronting for; every real or possible or non-existent detail needs to be blown up into a gigantic scandal of the moment, this president has to go, and your assignment is to keep cutting him, it's beyond the point where anybody in your business cares who he is and what he's done and what he's doing, so pump up the hysteria, shove in the blade wherever you can, THIS is how your success will be measured, you want a light to shine on you, so attack, attack without let-up, don't think, don't think about what's going on here, the important thing is:
The news business is: careers.