How to stop worrying and NOT love the bomb
by Brian R. Wright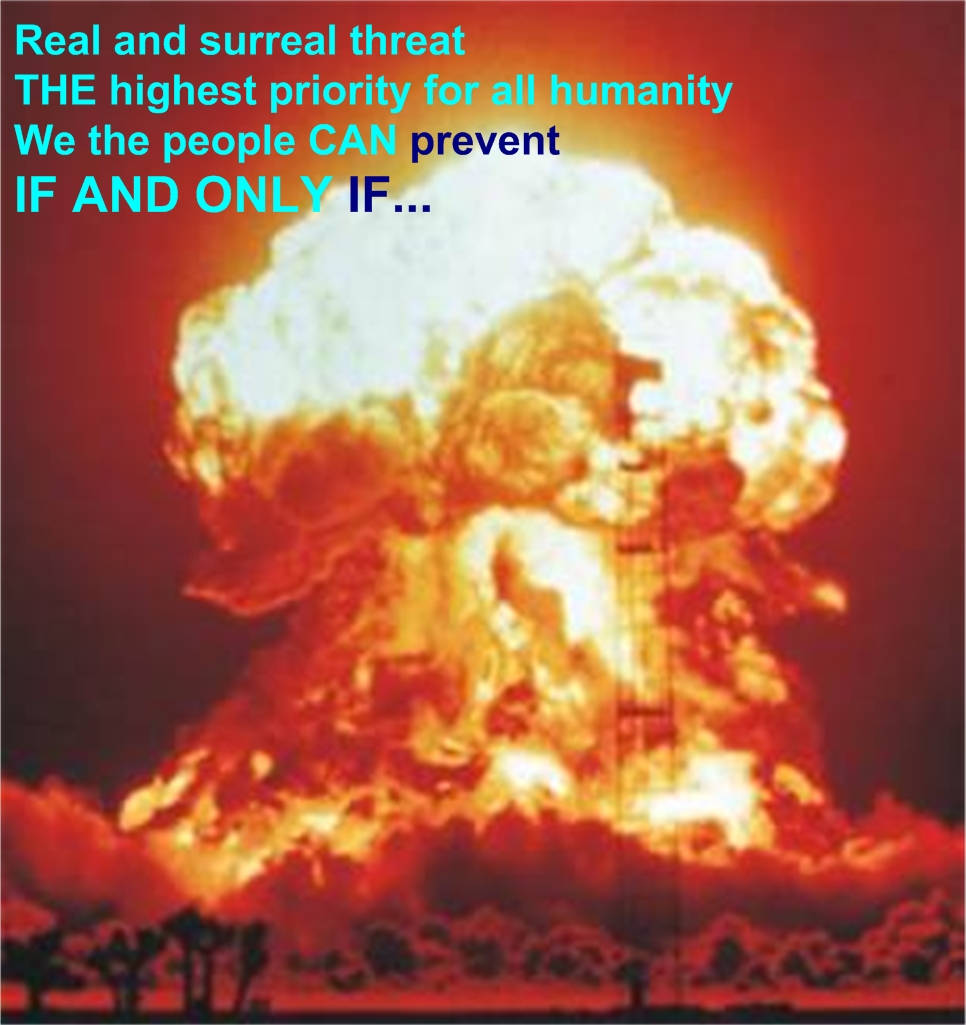 In this column I want to chat about a matter of the highest priority: it is reasonably certain that 'high govern- ment officials' of the Global deep state are planning to initiate a nuclear holocaust in the near future, one that will launch ICBMs and/or submarine missiles on the Russians and/or the Chinese in an all-out preemptive attack—whether or not these officials believe the Russians/ Chinese will be capable of massive retaliation against Europe and the United States. The argument for 'reality of intent' of preemption comes from several sources, I'll quote a few lines from this column in Strategic Culture:
3/27/17. The US preemptive nuclear strike capability has significantly grown. The strategic nuclear forces modernization program has implemented new revolutionary technologies to vastly increase the targeting capability of the US submarine-launched ballistic missile (SLBM) arsenal.
The Bulletin of American Scientists reports that as a result of improvements in the killing power of US SLBMs, they carry more than three times the number of warheads needed to destroy the entire fleet of Russian land-based missiles. Since only part of the W76 force would be needed to eliminate Russia's silo-based ICBMs, the United States will be left with a substantial number of higher-yield warheads that could be used for other missions….
Then from this warning column by insider analyst, Paul Craig Roberts: Continue reading →