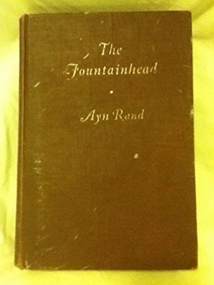 Why go to fiction to learn about power?
Because in art we can see our visions. We can see ideals and archetypes. These fictional characters have the energy we strive for.
When Ayn Rand, the author of The Fountainhead (1943), was asked whether Howard Roark, the hero of her novel, could exist in real life, she answered, with annoyance, "Of course."
Her implication was: don't you have the desire to discover your own highest ideals and live them out?
Roark is an architect who creates buildings no one has imagined before. His refusal to compromise his vision is legendary. He suffers deprivation and poverty and rejection with an astonishing amount of indifference. He is the epitome of the creative individual living in a collective world.
For reasons no one can discover (must there always be reasons?), Roark has freed himself from The Group. Perhaps he was born free.
Roark's hidden nemesis is a little man named Ellsworth Toohey, an architecture columnist for a New York newspaper, who is quietly building a consensus that has, as its ultimate goal, the destruction of all thought and action by the individual for the individual. Continue reading →