Announcing the latest innovation in general-public facial accessories
Brian R. Wright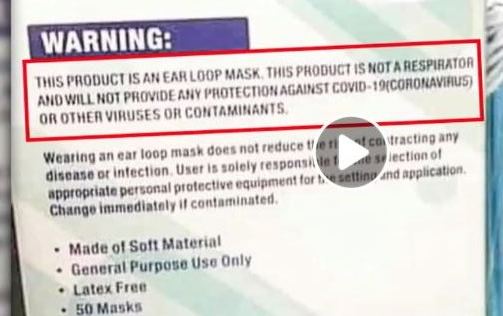 We've been inundated lately with guidelines and supposed requirements for the general public to be wearing "face coverings" as purported protection against a strand of RNA labeled by medical authorities as the SARS CoV-2 'virus,' allegedly causing the disease labeled COVID-19 ('covid')… as determined by the wholly arbitrary and meaningless "gold standard" diagnostic PCR (polymerase chain-reaction, a molecular-compound manufacturing technique never intended to diagnose infectious agents) test.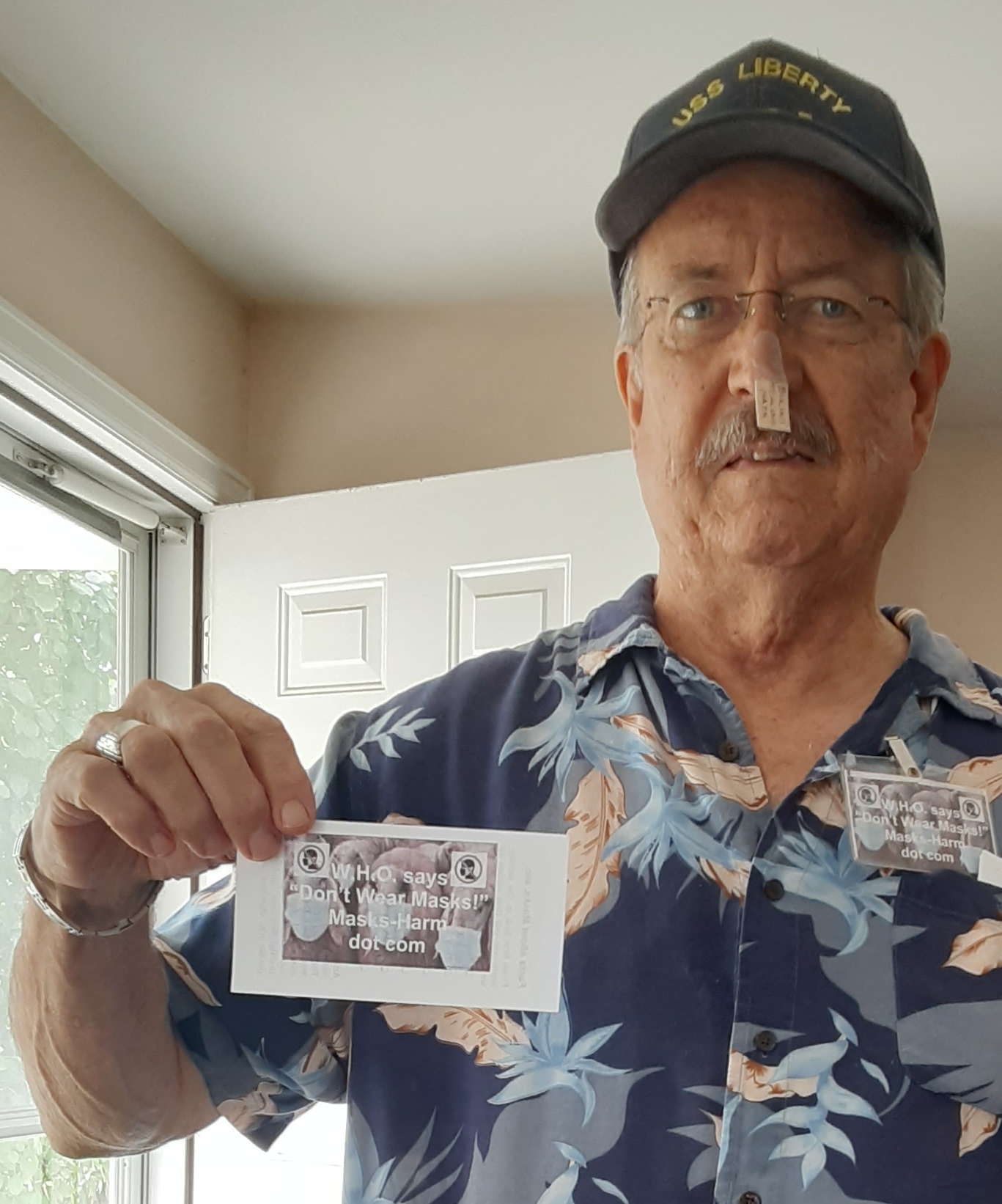 And even though no scientific studies have determined that general-public wearing of face coverings of any kind prevents or mitigates viral infection, a lot of executive officials acting outside their constitutional or legislative authority have belligerently "insisted" that individuals put on such yokes as they go about  their public business. Ref. http://masks-harm.com. The photograph at top-right shows the manufacturer's statement regarding inefficacy of its ear loop masks for preventing 'covid.' This photo on the right is of me, with a slightly misaligned bikini mask.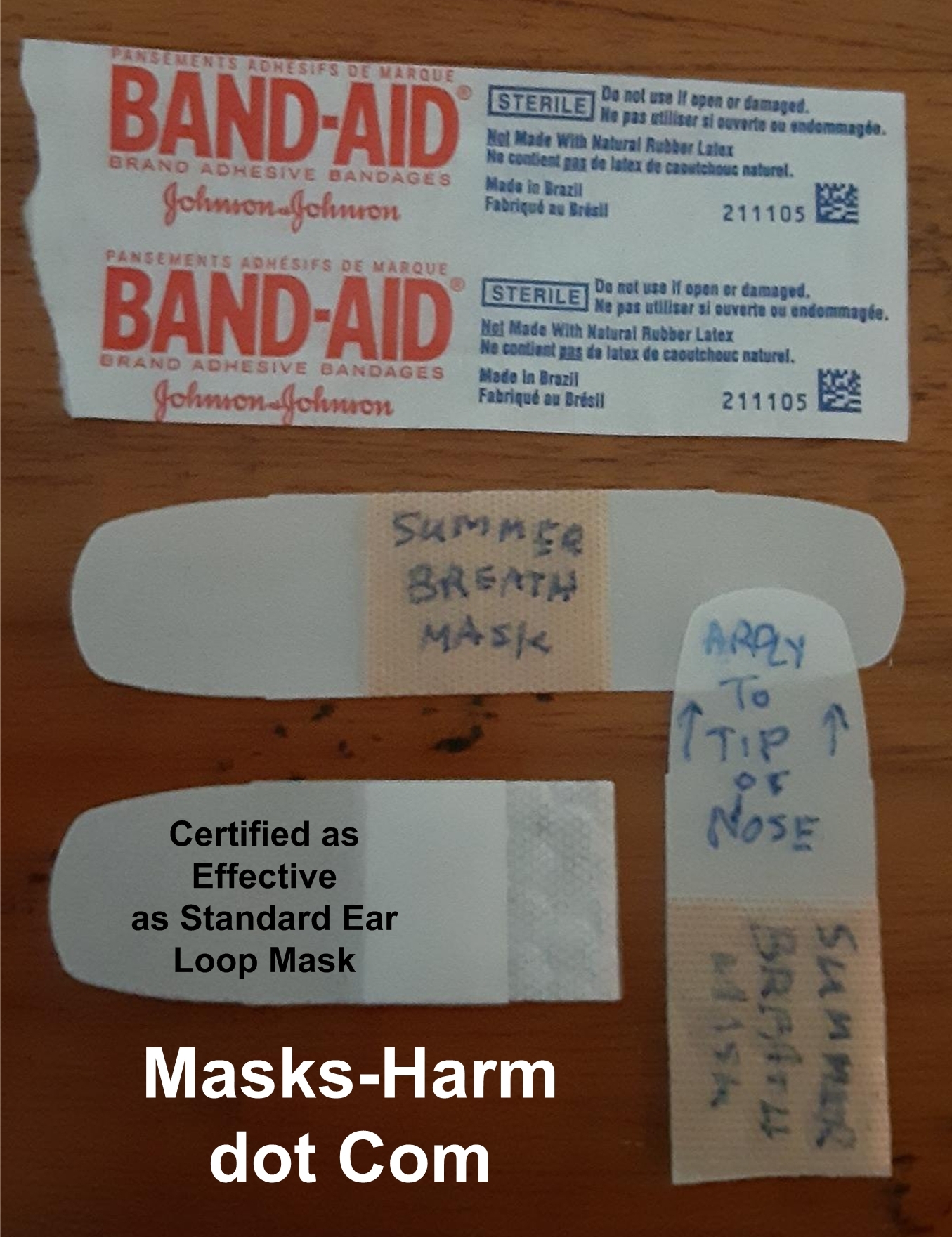 Recognizing that NOT wearing a mask is as effective against 'covid' as wearing one (bit.ly/3eLbjaI_Denis_Rancourt_HighWire), a local high-powered citizens' health team kicked around some ideas for a minimalist face covering that would be at least as protective as the ubiquitous face drapings we've been seeing around us. Moreover, the design would incorporate extraordinary healing powers—enabling its wearer to breathe freely and openly, keeping his immune system in top running condition. The figure shows the assembly diagram for the Breathe-Easy™ healing bikini mask, the first generation of which the team has released for immediate use and peace of mind. Continue reading →