Trumanism: A political philosophy whose time has come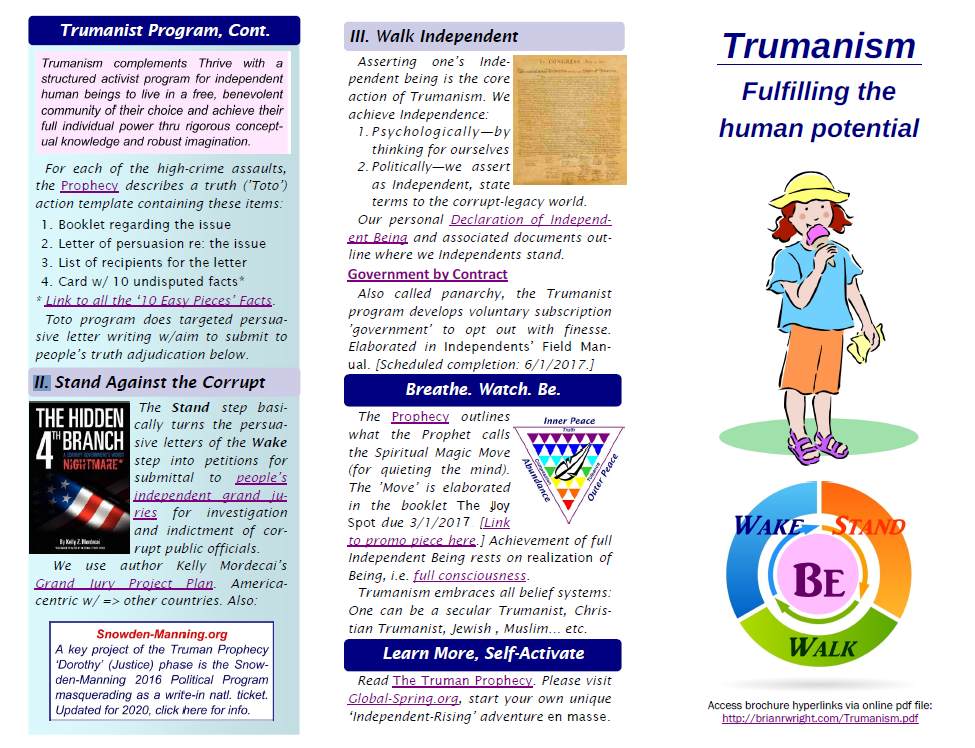 What follows is my summary of the phiIosophy recently assembled into a three-fold brochure. You may download the pdf from the image at right, and use all of the active hyperlinks from that document. This column will expand on some areas that brochure space would not allow.
Note: Trumanism is explained more fully and a pathway for "Independents Rising" has been set up on the Website Global-Spring.org.
To paraphrase Ayn Rand, "The world is perishing from an orgy of mind control and blind collective acquiescence to corrupt authority."[1] Regular people who adhere to the nonaggression principle in their day-to-day lives are being ground down financially, and in their physical health.
Trumanism is a social-activist philosophy stemming from Brian Wright's novel, The Truman Prophecy.
Toto, Dorothy, and Truman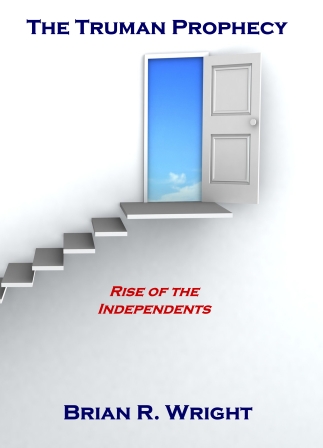 Three metaphors are key to the novel and to the philosophy, where 'we the people:'
Wake: Expose official lies leading to  'high-crime' assaults on the people
Stand: Bring justice via people's grand juries against such lie-crimes
Walk: (Each) declare our Independent Being psychologically and politically