"Are US flu death figures more PR than science?" — Peter Doshi
By Jon Rappoport [Full original post here]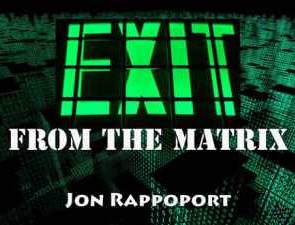 January 16, 2018
Yesterday, I exposed the fact that most "flu" is not the flu.
For example, here is a quite suggestive quote from Peter Doshi's report, "Are US flu death figures more PR than science?" (BMJ 2005; 331:1412):
"[According to CDC statistics], 'influenza and pneumonia' took 62,034 lives in 2001—61,777 of which were attributable to pneumonia and 257 to flu, and in only 18 cases was the flu virus positively identified."
OOPS.
Today, I want to look at the mind control aspect of this insanity.
If someone says, "You have the flu," he means you have one thing and other people who have the flu have the same thing.
It is caused by a virus, and everyone who has the flu has that virus.
If you say, "No, the so-called flu could be caused by many different things," people might appear to agree with you, but they're still thinking, "The flu is one thing."
They won't let go. That's called mind control.
Person A has a cough, fatigue, headache, and fever. Why? A combination of stress, exposure to cold weather, and contaminated indoor air.
Person B also has cough, fatigue, headache and fever. Why? A combination of junk food, nutritional deficits, and a toxic pain reliever.
Do persons A and B have the same thing?
No, they don't. If they did, the causes would be the same. And they aren't. Continue reading →