The Spy Who Came in from the Cold
The REAL James Bond or Jason Bourne__9/10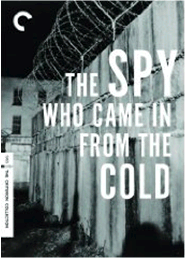 Alec Leamas: What the hell do you think spies are?! Moral philosophers measuring everything they do against the word of God or Karl Marx? They're not! They're just a bunch of seedy, squalid bastards like me: little men, drunkards, queers, hen-pecked husbands, civil servants playing cowboys and Indians to brighten their rotten little lives. Do you think they sit like monks in a cell, balancing right against wrong?
Richard Burton … Alec Leamas
Claire Bloom … Nan Perry
Oskar Werner … Fiedler
Sam Wanamaker … Peters
Rupert Davies … George Smiley
Cyril Cusack … Control
Peter van Eyck … Hans-Dieter Mundt Continue reading →