"They hate us because we murder their women and children."
By Daniel McAdams, exec director Ron Paul Institute [original column]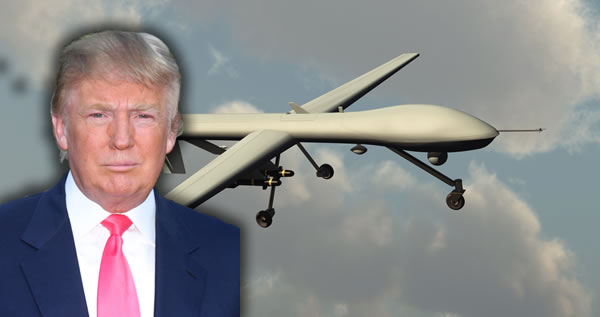 Dear Friends and Benefactors of the Ron Paul Institute:
…
With the inauguration finished and the protests finished (for now), the new Trump Administration has set about the business of governing. There may be a bit of inertia early on, as newly-confirmed Cabinet Secretaries take their positions and the second tiers are filled and so on. But early actions also tend to set the tone for an Administration and sharp breaks are noticeable right away.
That is why it was disheartening to learn that in his second full day in office, President Trump approved two drone strikes on Yemen — a country with which we are not at war but have been bombing since 2002. US military action in Yemen is ostensibly aimed at ridding the country of al-Qaeda, and the weekend's victims were all said to be "al-Qaeda militants," but in fact US involvement in Yemen has been designed from at least 2015 to support Saudi Arabia's attack on and invasion of the country. After the Saudi-backed president, Abdu Rabbu Mansour Hadi, was ousted by fighters of the Houthi tribe, Yemen's northern neighbor launched an all-out assault to return Hadi to power. Continue reading →