11: Straggler stories and funny background music of the early days
Brian R. Wright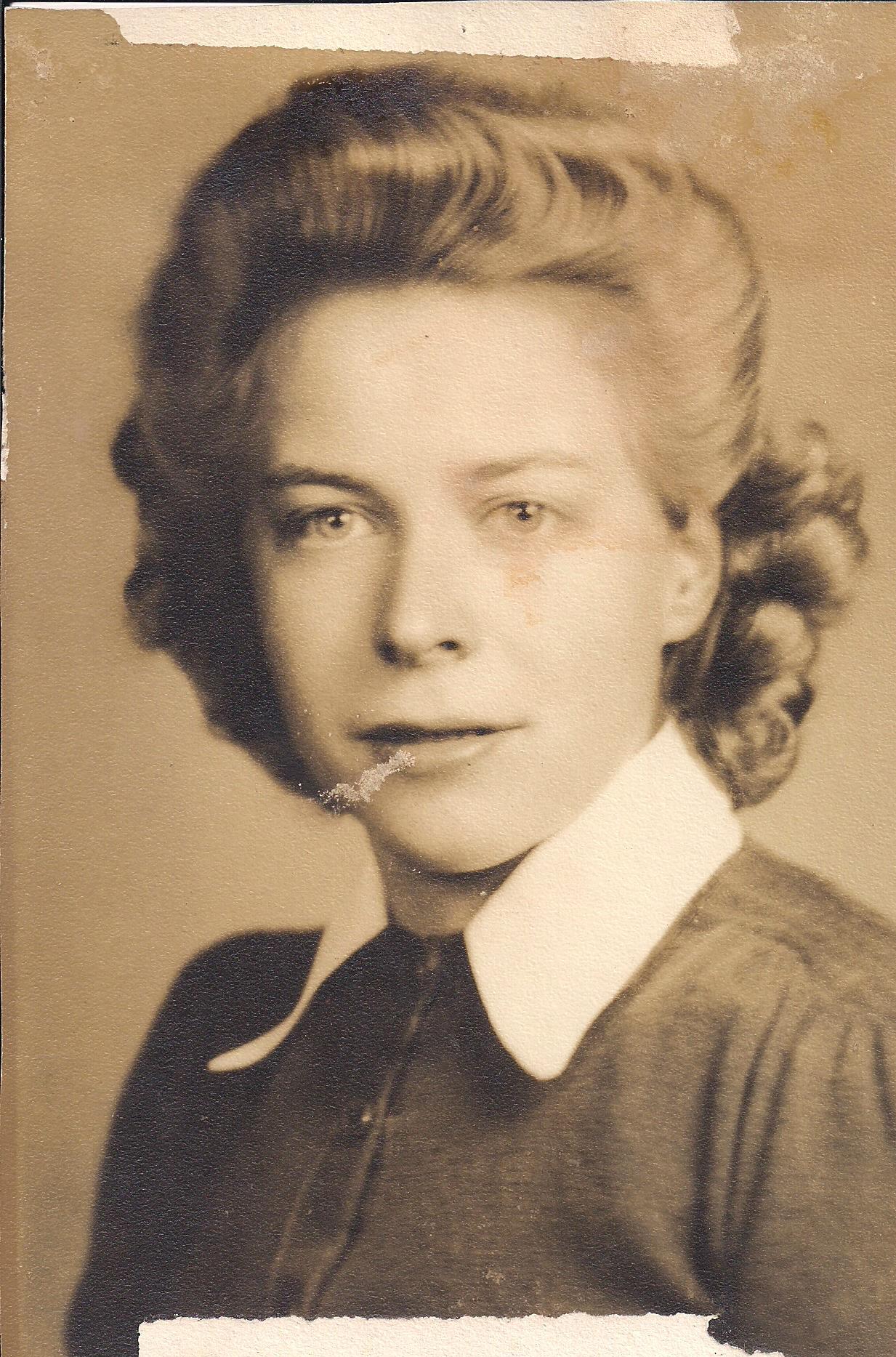 Note: These columns are a series I am making into a volume of my memoirs, working title: Volume 1 (of 3): Overland Park Ways. You may follow the links at top and bottom of page to go to preceding or succeeding episodes. The series starts here. {If the [Link to Episode <next>] at the  bottom of the column does not show an active hyperlink, then the <next> column has yet to be written.}
Okay, I'm going to trip up the readers with this starter photo. I'll get to the next iteration of my 'cute brother and me' imagery shortly. But I wanted to lead with this lovely photograph of my aunt, Donna Jean Barlow, probably from the Greenville High School yearbook, senior year, which would have been ca. 1941, 42.
Why? Well, first of all it's a stunning photo—look at that bodacious blond hair—and second, she was such an accomplished individual. Never married, but came close, as I understand the family folklore, being jilted at the altar, graduated University of Michigan Nursing School, served overseas in Army Care, then had a long distinguished career as a public health nurse. But also because I wanted to include her in the previous episode… as a single woman she tended to get left out of the family pictorials. Though she was always helping out her sisters with their broods, then her mother later in life and in the end times of grandma, who died from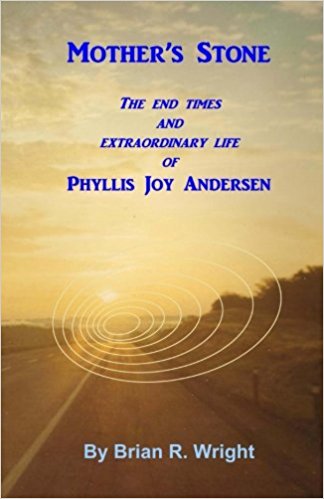 the polycystic kidney disease that runs through our DNA (and did my mother in, too).
[Donna survived my mom by a few months, as a resident of Northpointe Senior Care and then the memory unit there in Battle Creek, Michigan. She moved to Northpointe's senior apartments when the oldest sister, my aunt June, died in December 2000. The travels and visits of all the three sisters in the 80s and the 90s, including several occasions where I'm along for the ride, are recounted in my biography of my mom: Mother's Stone. I miss you deeply, too, dear aunt. Dear aunts. Dear Mama Bear.]
But the point of this chapter is to take another fast sweep of my young life, picking up a lot of key vignettes that flesh out the big picture, then coloring in some background commentary representing the goldfish bowl we WASP (White Anglo Saxon Protestant) Americans tended to be swimming in—the good and the not so good aspects. Continue reading →