1000s of Doctors: Yes, Hydroxychloroquine Works Against Wuhan Coronavirus
by Katie Pavlich via TownHall [original full April 5, 2020, column here]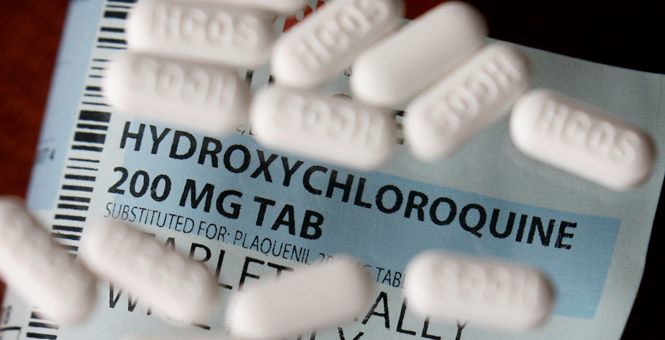 Over the past three weeks, there's been debate over whether hydroxychloroquine (HCQ), a drug used for decades to treat malaria, can help ease the symptoms of Wuhan coronavirus. During White House press briefings, reporters have done their best to shoot down the possibility.
But doctors around the country and the world are using it and seeing positive results.
First, in Los Angeles:
Dr. Anthony Cardillo said he has seen very promising results when prescribing hydroxychloroquine in combination with zinc for the most severely-ill COVID-19 patients.
"Every patient I've prescribed it to has been very, very ill and within 8 to 12 hours, they were basically symptom-free," Cardillo told Eyewitness News. "So clinically I am seeing a resolution."
Cardillo is the CEO of Mend Urgent Care, which has locations in Sherman Oaks, Van Nuys and Burbank.
He said he has found it only works if combined with zinc. The drug, he said, opens a channel for the zinc to enter the cell and block virus replication.
"We have to be cautious and mindful that we don't prescribe it for patients who have COVID who are well," Cardillo said. "It should be reserved for people who are really sick, in the hospital or at home very sick, who need that medication. Otherwise we're going to blow through our supply for patients that take it regularly for other disease processes."
Dr. Mohammud Alam, an infectious disease specialist affiliated with Plainview Hospital, said 81 percent of infected covid patients he treated at three Long Island nursing homes recovered from the contagion.
"In this crisis, I realized I had to do something," Alam said. "I realized if this was my dad, what would I do? And I would do anything I could to help."
Alam said he decided he could not apply the touted combination of the antimalarial hydroxychloroquine and antibiotic azithromycin because the side effects could be potentially fatal for his high-risk patients, many of whom had underlying heart issues.
So instead, Alam replaced azithromycin with another decades-old antibiotic that doesn't pose any known risks to the heart.