On the Final Steps to Figuring out the Massive Deception of 'Covid'
By Brian R. Wright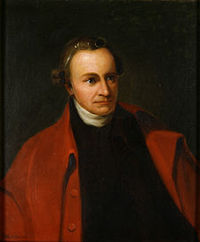 Patrick Henry —> and I say Happy Independents Day. Note the form of the word, because if we do not rise as Independents, we shall surely not rise much longer.
Yes, thanks to a lot of help from my friends, I believe I have figured out the keys to the Deception of All Time, which give very timely clues to whodunit, as well. Three key articles, columns, or videos:
https://bit.ly/2BnZoBe_Killing_Old_People
7/2/2020, Murder by Lockdown—Lew Rockwell republication of the fourth installment of a four-part column by Jon Rappoport, reporting on an article by John Pospichal (https://medium.com/@JohnPospichal/questions-for-lockdown-apologists-32a9bbf2e247) in Medium.
https://bit.ly/2ZyCXRL_Del_Interview_Zev_Zelikov
7/2/2020 Dr. Zev Zelenko shows CV success with HCQ-zinc, consumate pure clinical outpatient doctor successfully treats hundreds of patients for advanced symptoms of  'COVID-19,' preventing need for hospitalization. Confirmed by 1000s of other practitioners worldwide.
https://bit.ly/3dWjrUk_Off_Guardian_PCR_Tests_Useless
7/3/2020 COVID19 PCR Tests are Scientifically Meaningless. Subtitle: Everything we've been told about COVID is a HOAX!,  referred by precious, indefatigable Barb Lowe of the National Vaccine Information Center (

@NVICLoeDown

), article by Brian Shilhavy, Health Impact News.
These are the three data points that I believe have finally led to a resolution of serious questions that were remaining as to whether 'covid' was real, and if it was, what was/is it. We know from the Rockwell article and from whistleblower work in NYC, in particular, including Dr. Cameron Kyle-Sidell (https://bit.ly/2C8aXML_Cameron_Kyle_Sidell) and RN hero Erin Osznewski (https://bit.ly/37qv58g_Nurse_Whistleblower) that cognizant hospital staff were and are directing 'covid'-diagnosed and even NON-'covid'-diagnosed patients to ventilators [and virtually certain death, 90% fatal via lung explosion].
Then we also know from bullet #2 that there's a "something" called "COVID-19" presenting as extreme respiratory symptoms (hypoxia presumably being among them) that Zelekov's work and 100s of other doctors worldwide are successfully treating—~ 100% to no symptoms (https://bit.ly/2YGlGaz_TownHall_HCQ_Works_3_Instances)—with hydroxychloroquine-zinc-azithromycin. Continue reading →