Middle of the pack, lesser Travis, but good enuf
by John D. MacDonald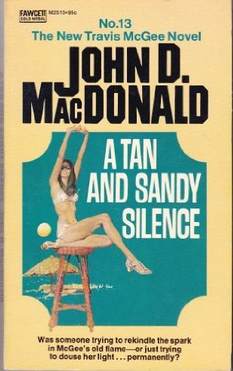 Frankly I don't remember the plot too well on this one. Travis does reflect quite a bit on life and love, but these philosophical passages did not seem central as in so many others in the series. The plot involves a search for a missing person, a woman with whom Travis has had a relationship long ago… which ended amiably.
I would have to say this novel, which I believe is number 13 out of 21, reveals the beginnings of Travis's anxiety over slowing down with age. As a salvage expert, McGee has made a career from helping people in distress. But in so doing—and not being a man of conventional methods—he runs into considerable danger and damage. Indeed it's somewhat of a conventional ending to witness McGee suffering broken bones, cuts, gunshot wounds, knife stabbings, and even beatings. His adversaries are practically as physical as he is and sleazy cunning. Continue reading →