To Senator Stabenow: "End US Support for the Apartheid-Terror State of Israel"
By Chris Mark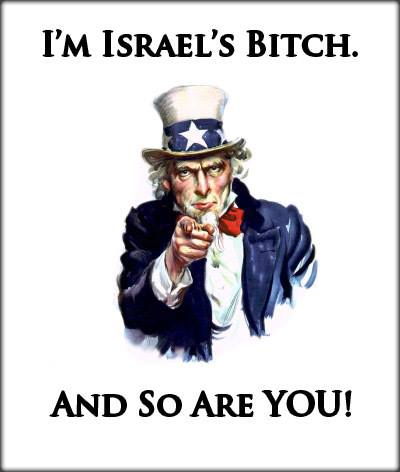 Editor's Note: This email conversation and Chris's culminating letter to our Michigan Senator Debbie Stabenow stem from our separate contact to the Senator expressing grave concerns over the recently (February 2019) passed S1 "Bill of Rights Evisceration for a Foreign State" Act. We received the same reply from her office via email, which I'll list first. Then I'll display Chris's response to her, which I regard as a model of economy and passion in defense of our First Principles against the WORLD'S most monstrous, long-standing singular ENEMY: Israel.
Senator Stabenow's Letter
[You tell me: Is her support of Israel over our Constitution, by definition, treason?]
Dear Chris,
Thank you for contacting me about the Combating Boycott Divestment Sanctions (BDS) Act, which was included in the Strengthening America's Security in the Middle East Act (S.1). I appreciate you taking the time to make me aware of your views.
I supported S.1 because it includes legislation to maintain our security partnerships with Jordan and Israel and keeps critical sanctions on officials in Syria that are involved in the slaughter of innocent civilians.
The Combating BDS Act authorizes states to enact laws related to anti-boycott activity. In Michigan, former Governor Snyder signed two anti-BDS bills into law last year, just before the end of his term. I do not oppose an individual's right to boycott, and I understand your concerns about these types of legislation.
The Strengthening America's Security in the Middle East Act passed the Senate on February 5, 2019; it now awaits action by the House of Representatives. I will keep your views in mind as this bill moves through the legislative process.
Thank you again for contacting me. Please continue to keep me informed about issues of concern to you and your family.
Sincerely,
Debbie Stabenow
United States Senator
Chris Mark's Extraordinary Letter in Reply
[Everyone lunch off this and send to the 77 Senate traitors bequeathing to us S1]
Dear Ms. Stabenow,
I contacted you (via email, vm & phone to your clerk) and told you to vote against S.1 because it is unconstitutional and the ensuing court battle would waste millions of taxpayer dollars. You ignored me. Further, I told you to follow Bernie Sanders' lead on this issue. You ignored me. Continue reading →