Football movie in the "guilty secret" category (7/10)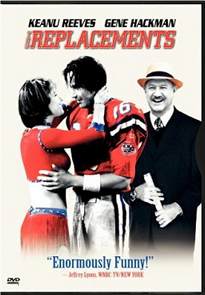 The football season approaches and I searched around for football movies that "make a difference."  The most notable high-impact, philosophy-of-life football movie made recently is probably Oliver Stone's gritty, dizzying Any Given Sunday (1999), starring Al Pacino, Jamie Foxx, Cameron Diaz, and Dennis Quaid.  Well worth seeing, especially for the unsubtle symbolism that the brutality of professional football is emblematic of the dog-eat-dog politics that give rise to it.
Going back further in time, no doubt the classic football movie of all time is the 1979 North Dallas Forty, probably Nick Nolte's finest hour.  What's particularly great about North Dallas is they give you the magnitude of the pain these players live with, both physical and mental, again in a similarly politically harsh world.
Other football movies on the lighter side, such as Michael Ritchie's Semi-Tough (1977) and a couple of other Burt Reynold's vehicles, Longest Yard I (1974) and Longest Yard II (2005), are supremely entertaining.  And who can forget Knute Rockne: All American (1940) where our greatest actor-president (or is it the other way around?) Ronald Reagan plays the immortal George "the Gipper" Gipp.  And I just thought of Jerry MaGuire the quintessential jock/chick flick. Continue reading →