How Information Is Controlled by Washington, Israel, and Trolls
By Paul Craig Roberts [full original column here]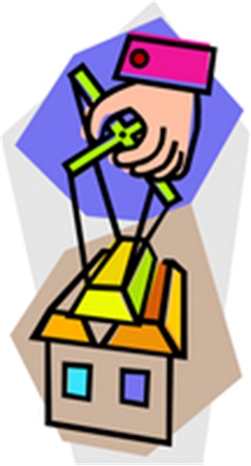 Dear Readers: I very much appreciate the support you show for me in your emails. I seldom receive a rude email from you, and when I do it is usually something off subject, such as a reader angry with Israel and unloading on me with an accusation that I am a coward and a "Jew-lover" because I don't do enough to expose the crimes of the Jews.
This accusation always amuses me as the ADL lists me as an anti-Semite because I occasionally make an entirely justified criticism of Israel's mistreatment of Palestinians and excessive influence over US foreign policy, as have many outstanding scholars, such as John Mearsheimer and Stephen Walt, and many Jews themselves.
My friends find my designation by the ADL as an anti-Semite hilarious. The person whom I selected as my principal deputy in the US Treasury is a Jew. David Meiselman, my friend and co-author with me of an important study of the Congressional Budget Office, is a Jew (deceased). I went to Oxford for the express purpose of studying under Michael Polanyi, a Jew who had to leave his scientific post in Germany to escape the Nazis. Milton Friedman, an early supporter of the Institute for Political Economy, is a Jew (deceased). When my book (1971) on the Soviet economy was republished in 1990 without a word changed, it was a Jew who wrote the Introduction. He asked, "Why did only Roberts get it right?" Continue reading →