Keeping our eyes on the high priority threats
By Paul Craig Roberts [Full original column.]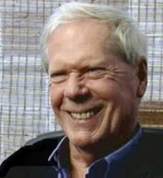 Dear Readers, some of you keep pushing me for an explanation of the Las Vegas event. I have no contacts with people who might be involved in US covert operations. Some of you think that since I "was there with Reagan," I know everything about what goes on in government. This is not the case for anyone in government.
Those of you who are so interested in Las Vegas must figure it out on your own. Keep in mind that there can be just as much fake news on the Internet as on CNN, etc.
I can offer some guidance as to the sort of things you could examine to help you to come to a conclusion. Unless normal police investigation was not undertaken, there will be crime scene photos that should show blood trails and blood pools. The kill area should coordinate with the alleged position of the shooter. Bullets that entered the ground should show the trajectory and direction that the bullet traveled.
If none of this evidence is available, turn to the available evidence. Do the videos of the people crouching and running show any one who is hit? Do you hear voices crying out, "I've been hit, help me!"? If not, why not? 573 casualties is a large number. Continue reading →