… AND they are disease-inducing and irrational-fear creating…
a powerful symbol of the end of our freedom forever if we don't toss them…
Dr. Russell Blaylock
[presentation: http://bit.ly/3dh84YB_Russell_Blaylock_Masks_YouTube]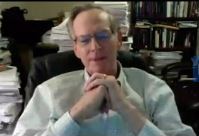 Please find and watch the full video at the address in the title as soon as possible.The bitly link to this Coffee Coaster article is:
http://bit.ly/3iUkkzv_Masks_Far_Worse.
Share this page widely and often until we are liberated from the fake emergency and its horrendously destructive and deadly lockdowns.

The byline belongs to Dr. Blaylock, as I, Brian R. Wright, am solely the editor and condenser for rendering this summary column. What I'll do here is go down the list as I watch the presentation—it will probably remain on YouTube (preferred for the closed captions for my hard of hearing buds) until it reaches millions of views. [The Vimeo link here (https://bit.ly/33JJrkd_CFFS_Blaylock) has been down, which I'm looking into urgently.] This fabulous and highly critical talk must be shared widely and deeply to rapidly deprogram the mask zombies who actually believe their facial covering is a virtue (!), not a crime against nature.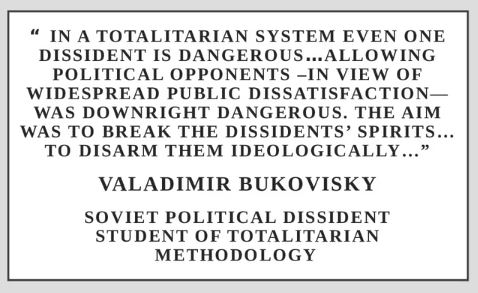 On the theme of totalitarian control, no one is more apropos than the human rights activist Vladimir Bukovsky. Remember this as you get stares from the masktodons and snitching 'Karens' in stores that have not yet been liberated. [Also, please forgive the good doctor for the misspelling of hero Vlad's name.]
By the way, important note: This presentation was made possible under auspices of the newly formed Citizens for Free Speech (CFFS), by anti-radiation-poisoning, anti-technocracy, pro-liberty guru Patrick Wood. The main focus of the organization is ending the fake-emergency 'covid' lockdown measures, especially harm from public wearing of masks.
Plumes and Jets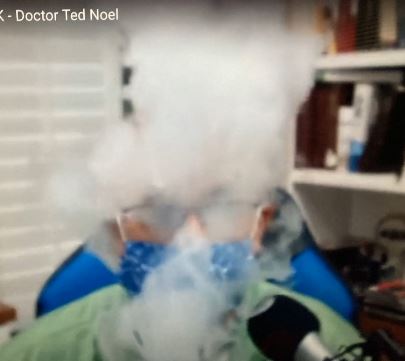 The third slide points out what Blaylock calls the jet and plume effect that masks create. This phenomenon results in the widely unknown contaminated-breath spraying effect that masks cause for wearers and those around them. Dr. Blaylock includes some artist sketches of the mass release as it actually transpires. The participant is inhaling then exhaling a 'vape' mixture. [What a GREAT photo. You can almost see his eyes behind the glasses. Yikes! In real life the vapors would be full of contaminants that the person was taking in from the dirtying mask, storing in his lungs and nasal cavities, then expelling. Pretty disgusting, isn't it?]
The artist sketches of grocery store contamination via mask plumes and jets:

Continue reading →