CDC has begun to run scared
Pete Hendrickson, LostHorizons.com Newsletter column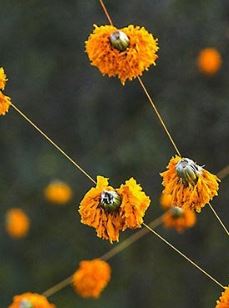 Editor's note: Pete's observations are always informed and go right to the point, particularly on the 'covid' operation we've been subjected to as part of the Jabba Global Cabal's Great Reset assault. He and I are in general agreement, though I'm not convinced that COVID-19 is solely caused by a so-named SARS-CoV-2 'virus' or that the standard PCR 'test' produces meaningful diagnosis of harmful 'viruses' in the body. [My current speculation is that severe cases of respiratory problems called COVID-19 are rather induced by environmental toxins, with perhaps a specially designed poison courtesy global government facilities.] But from whatever perspective, it's clear we've been lied to by public officials and that the Jabbas want to enslave us via medical tyranny.  Also be aware that Pete has maintained a virtual compendium of worthwhile information about the operation on his site, here: https://losthorizons.com/THS.htm
###
Excerpt
Faced with the burgeoning evidence and professional recognition of naturally-acquired immunity as real, widespread, and superior in every way to "vaccine" induced effects, the narrative managers are resorting to near-fraud in a futile effort to keep control of the conversation.
"There is no safety for honest men but by
believing all possible evil of evil men."
— Edmund Burke
YOU KNOW THE SPIN-MEISTERS ARE SERIOUSLY NERVOUS when they resort to bs as fragrant as the pile pinched off by the CDC on Friday, October 29. The scam was an announcement of what is purported to be research suggesting that "vaccination" with one of the mRNA concoctions confers immunity to C19 which is superior to the naturally-acquired variety.
Sadly, some folks– those who get their information solely from sources like the CDC and its fellow-travelers– will be ignorant of the various background facts that immediately debunk this desperate nonsense. I'm going to step in to help.
THE "STUDY" CITED in the CDC press release, which was dutifully distributed by co-conspirator Associated Press and published in pretty much every alleged "news" outlet which maintains no proper journalistic skepticism, no investigative staff and no sense of responsibility to accuracy or its consumers, claims to have looked "about 7,000 adult patients who were hospitalized this year with illnesses or symptoms similar to those of COVID-19" (a quirky description which ought to have been enough by itself to raise the antenna of anyone not drenched in the narrative Kool-Aid). Continue reading →