End the Maskteria—Letter to State Senator, PLUS Valuable References and Tools
Brian R. Wright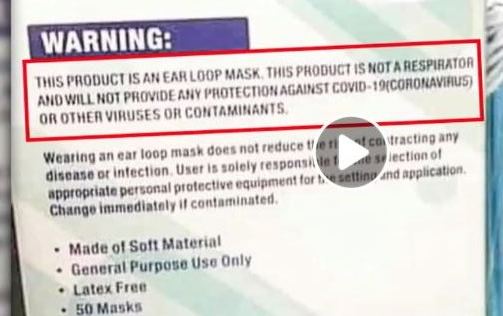 This column is written in two parts. First the letter, actually email message, I've sent to my state senator in Michigan (similar sent to all my 'legislative, executive' public servants). Second, thanks to the wonders of html, I've appended some other important links that have to do with maskteria and the Mystery Shutdown Disease (MSD).
[Scientists have not purified or isolated an actual virus but label the strand of RNA they have found as the SARS CoV-2 'virus' because of its 79% similarity to the SARS CoV-1 strand of RNA 'virus.' The tissue or biological origins of the CoV-2 RNA strand are unknown; the presence of an undetermined quantity of the CoV-2 RNA strand along with a small list of common symptoms—temperature, cough, radiographic qualities of the lungs, white blood cell count—can yield a positive diagnosis of a disease that medical authorities have called COVID-19. Or by CDC guidelines a doctor can simply "presume" a patient has "COVID-19" and write that down as a case… and off to the kill ventilators! The PCR tests and antibody tests are wholly arbitrary, signifying nothing.][1]
Letter to the State Senator
Novi, MI 48375
25 May 2020
Senator Jim Runestad
201 Townsend Street
Suite #7500
Lansing, MI 48933
Subject: Masks pose serious risks, please make official announcement!
Dear Senator Runestad:
World-renowned neurosurgeon Dr. Russell Blaylock recently explains why "Face Masks Pose Serious Risks…" at https://bit.ly/2y2E6Hq_Blaylock_on_Mask_Hazards
Standard face masks do not block viruses.
Masks lower oxygen and raise CO2 in the lungs.
Studies show that the N95 mask reduces O2 by 20%.
People with lung problems should NOT wear masks under any circumstances.
Masks retain and increase risk of disease, including Covid 19.
Fiberglass masks leave fibers, and hazardous chemicals in the lungs.
Please take a look at the manufacturer's disclaimer about ear loop masks:
[Image above right.]