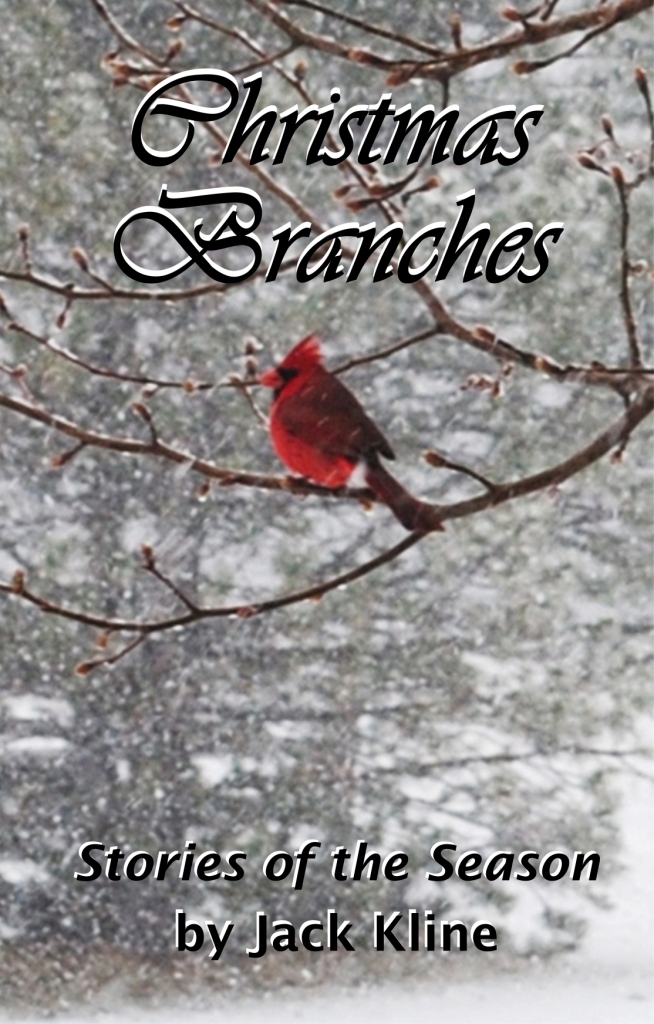 In keeping with the spirit of the season and the fine, fitting work of one Jack Kline, late-bloomer raconteur extraordinaire, I'm going to condense a review from my thecoffeecoaster.com site of Christmas Branches.[1] Then I'll resume my politically incorrect personal musings, with as light a touch as possible in our covtardian[2] times.
Jack has assembled thirteen short stories from his imagination and family experience that capture the essence of Christmas… and its intertwined holy day and 'holiday' aspects. Christmas Branches is a welcome addition in our time to the classic literature of the season.
Kline's writing career was presaged by the first story he ever wrote, as an assignment in the ninth grade. It was about Santa Claus saving a man from frozen death in a Christmas Eve blizzard… which became, in 2008, "Only a Christmas Story."  That piece came one year after he wrote "Naming Christmas," a splendid resolution of Jack's recalled insensitivity, as a 13-year-old, to his dad's feelings about "not getting the right tree," for the family occasion.
"The bug had bitten. Each year since I have gifted my family a new story. A few have since been published, including "Christmas with the Pack" in the United Kingdom's Prole magazine. All of them up through 2018 are included in this collection.
"Why Christmas Branches as the title?
"Decorated evergreens were originally part of pagan celebrations of Winter Solstice. Gradually, particularly during Queen Victoria's reign in England, evergreens became integral in the Christian observation of Christmas. Each story in this volume is intended to be a branch of the overarching Christmas story—a story of joy, giving, faith, and love.
"I hope readers feel how much I love Christmas and the magical feeling it engenders, both religious and secular. Some of these stories do not directly relate to the reason for the holiday, but they show warmth and generosity that are part of the season. And some reflect more directly on the birth of Christ, including an unusual visit to Bethlehem at the time Joseph went up from the town of Nazareth.
"May these stories enhance your joy of this most special season.
"Merry Christmas,
"Jack" Continue reading →