… just a more colorful lead-actor on the stage of Global Empire?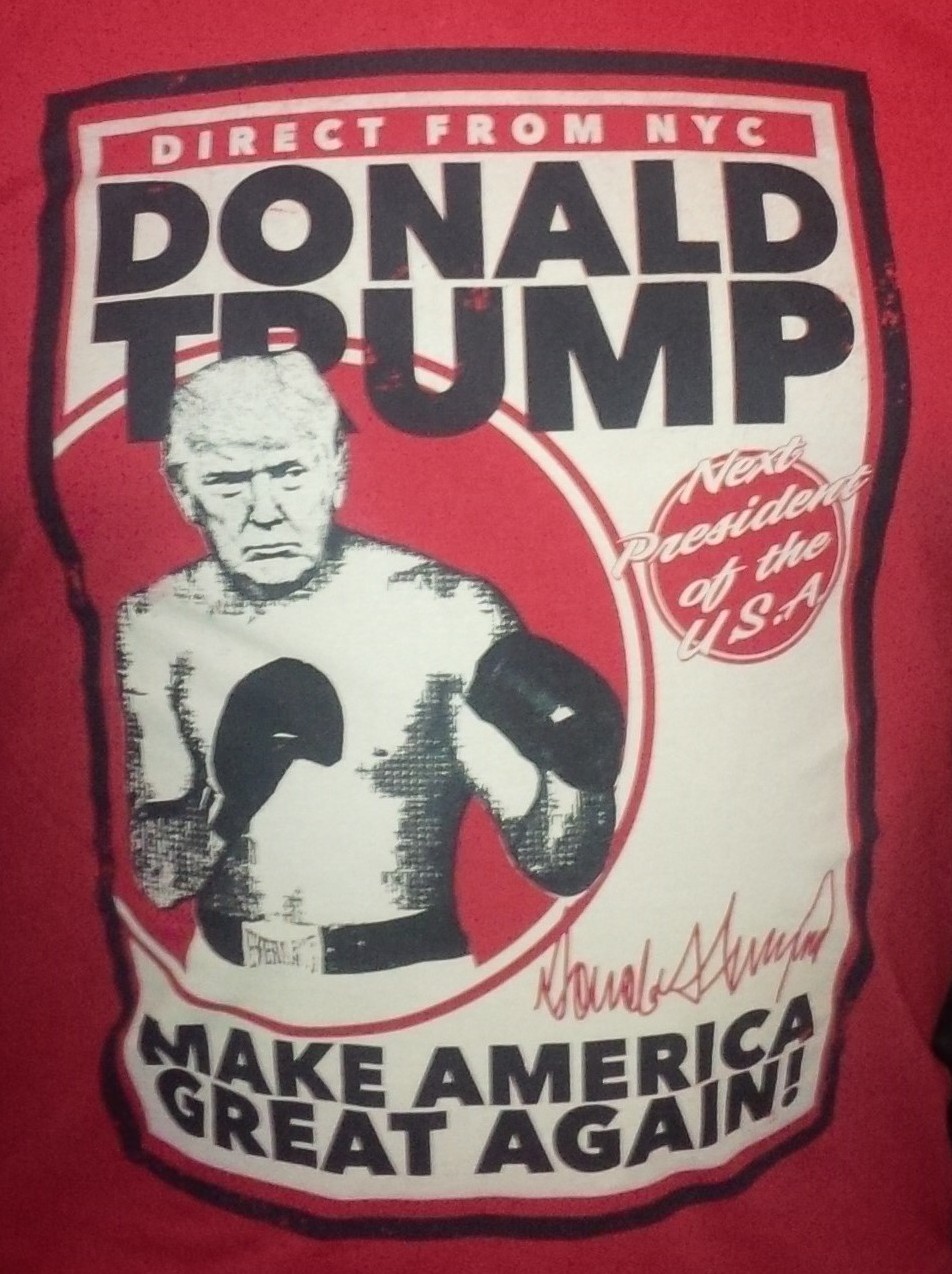 We'll know soon enough.
I see two distinct questions emerging upon the widely unexpected election of Donald Trump to POTUS (President of the United States):
the cultural and psychological significance of his election and
the sorts of actions and policies we may expect of a Trump administration.
Speaking of cultural meaning and the iconic nature some attach to the Trump persona, doesn't the image at right—clipped from a picture of a t-shirt I took at an election night gathering of our local establishment-Republican Congressman—make you think of an Andy Warhol pop art soup can?! Exactly! My best early reading of the tea leaves on the Donald's Ascendancy is that he's (for the most part) a media phenomenon contrived by covert deep state agents for 'some purpose' of theirs—'some purpose' including one or more of the following:
to throw the election to their darling Hillary.
to get Trump elected then upset the economic apple cart (and pin the crash on the antiglobalists, liberty movement, truth movement, White Privilege, etc.).
to create chaos and uncertainty, perhaps in conjunction with a false-flag act of state terror (like 9/11), then with the Donald in place bring down America once and for all with martial law and FEMA Gulag.