Muhammad Ali: "I declare support for the Palestinian liberation struggle"
Dr. Kevin Barrett, c/o Veterans Today [Full VT column here]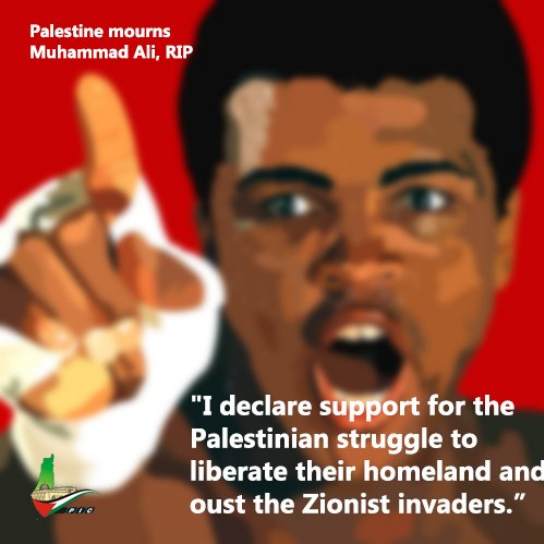 The mainstream media doesn't want you to know one important thing about Muhammad Ali: His all-out, unreserved support for the liberation struggle of the Palestinian people against Zionist genocide.
Samidoun writes:
In 1985, Ali traveled to Israel in an attempt to secure the release of Lebanese and Palestinian prisoners imprisoned in occupied Southern Lebanon. This followed on his visits to Palestinian refugee camps in 1974, when he declared in Beirut that "the United States is the stronghold of Zionism and imperialism." While visiting Palestinian refugee camps in South Lebanon, he declared:

"In my name and the name of all Muslims in America, I declare support for the Palestinian struggle to liberate their homeland and oust the Zionist invaders."
The mainstream media has no problem celebrating Ali's heroic resistance to the Vietnam war. We've all heard about that.
So why won't they even mention the Champ's equally heroic stand on behalf of the Palestinian people? Continue reading →