Latest 'Emperor's New Clothes' syndrome devastates US sporting world
From BW Fog Cuts, Brian R. Wright (https://www.patreon.com/posts/34864829)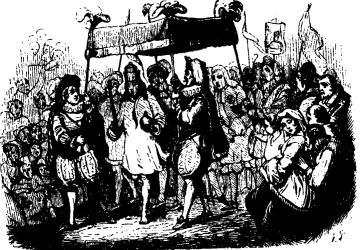 Candidly, my native optimism suffers the slings and arrows of near-universal mass unconsciousness  — both routine and exceptional — poorly.  This latest bombardment from the oligarchy to its seemingly unbounded cannon fodder regarding the virus du jour, 2019-nCov, has gone from the sublimely ludicrous to intravenous-heading-toward-Pluto.
Especially if you're a sports fan.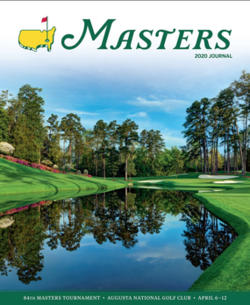 This morning the PGA Tour announced the 'postponement' of The Masters Golf Tournament, which was to have been held April 9-12. This weekend's highest-purse 'fifth major,' The Player's Championship was cancelled yesterday.  I had heard Wednesday night, March 11, that the National Basketball Association (NBA) was going on a minimum 30-day hiatus. The NCAA tournament was cancelled Thursday. Baseball, hockey, schools closing, NFL draft impacted, "dogs and cats NOT sleeping together," etc.
For what? Because a few athletes had some cold symptoms and "tested positive for Covid-19 (latest name:  2019-nCoV." What exactly does it mean to test positive for Covid-19? Does the medical establishment even know what the Covid-19 virus IS, much less whether anyone HAS it?
As to what it IS, at least in the field in someone's body, I don't think so. From my previous Notes from the Front (https://www.patreon.com/posts/34828440) the HighWire expert has a picture of what the virus's genetic structure is and that it likely came from an intentional act in a laboratory — then got out of the laboratory and into humans.
But we have no evidence that THIS virus (named 19-nCoV is being tested for with the prevalent PCR (polymerase chain reaction) test method. [Authorities are expanding the numbers via "presumptive cases" or simply not testing at all.]
We also have no confidence that the PCR method in any particular test of an individual was not contaminated — tremendous care must be exercised. And there is no evidence of accuracy of the PCR test.  Finally, the PCR test itself has never been scientifically, clinically validated .
What this means is we have no idea in general whether any particular individual anywhere in the world HAS nCoV or something else — most likely routine coronavirus (yielding cold and flu symptoms) for which doctors say there is a 99.7% recovery rate for people under 50: Continue reading →