A common thread in three people-oriented initiatives
From Pete Hendrickson, noduty2submit, and Larry Wise
What's in a Word?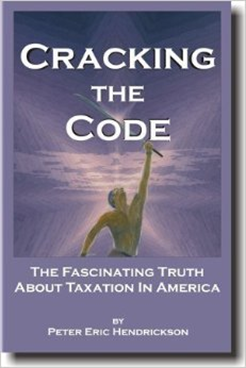 In the law, plenty… and the knowledge can be quite liberating. We need to realize that as a consequence of collective consciousness threatening now to overgrow the garden of independent human consciousness, Leviathan becomes a real menace to us Indies. Especially with corruption of objective, natural law. Whether one accepts it or not, the US Constitution was a carefully thought out legal document and the vocabulary developed under its aegis is quite exact: Black's Law Dictionary (3d edition or earlier) sets out the precise meaning of many key terms… and the statutes themselves define any new terms arising.
On Earnings vs. Income
This past Sunday, the 3d of July, I attended author Pete Hendrickson's annual gathering, which he calls Declaration Day… to celebrate one's declaration of independence from inapplicable federal income taxes. You see, income has a precise meaning in the law, and it does not mean 'everything that comes in.' Rather, it means earnings as a consequence of exercise of a federal privilege—being a federal officeholder, receiving a government stipend, working for a federal agency or corporation, etc. Once one discovers that fact, as Pete did roughly 13 years ago, you know that if you're making money 'nonfederally,' then you have no income and owe no tax. Continue reading →