To My Public Servants By Way of My (Now Former) Medical Providers
Story Shot 28, by Brian R. Wright  PDF Version, 13 July 2021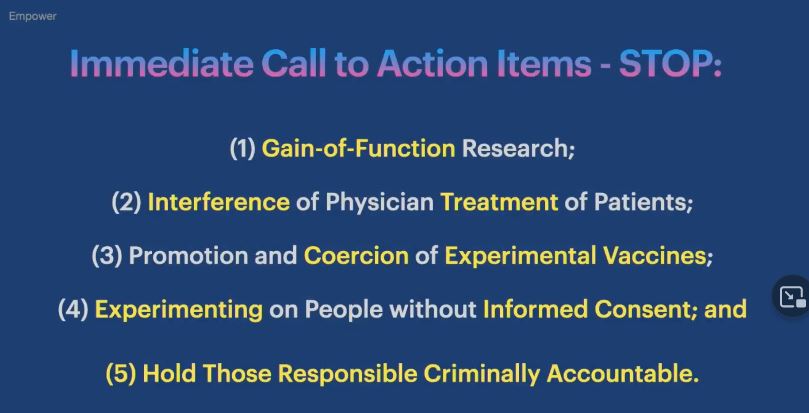 This is an important message that I need to share with all my readers, whom I hope will share with their contacts and readers. The hope I have is that you will use it as a template for contacting both your public officials and your medical personnel to stop the 'covid' 'vax'ocide immediately. No more delays, we are in the midst of a government mass-slaughter program… worldwide. Doctors need to step up, public officials need to step up, the people need to stand up and raise holy hell for what's right.
Or most assuredly those responsible will be convicted in a proper court of the people for being willing participants in one of the most heinous crimes against humanity in history.
###
Dear Public Official,
I'm writing to you and to my fellow citizens to hopefully arrest a terminal threat to 'our kind.' It's fairly self-explanatory what I have to say, and it's in the form of an open letter to my (now former) primary care doctor and her corporate coalition, one of many.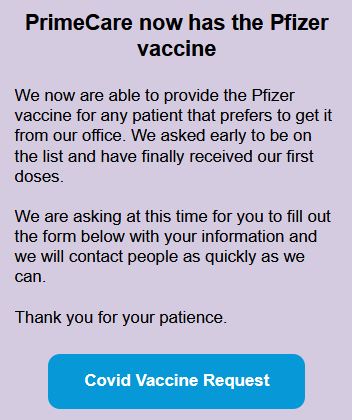 I received the email note on July 9th, 2021, regarding Pfizer 'vax' pushing.
To which I replied same day (the open letter inside the open letter):
Dear Medical Official,
Why are you pushing this experimental emergency injection? Especially, when the VAERS is showing massive deaths and injuries: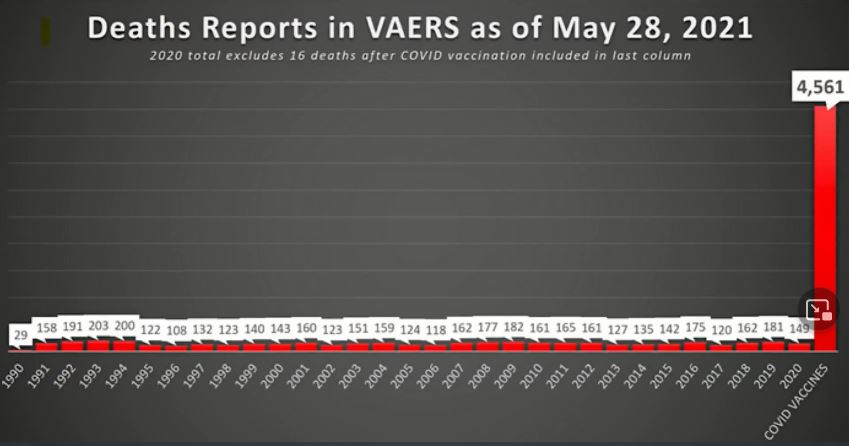 These are government numbers and they extrapolate to the 'covid' injections causing THREE TIMES THE DEATHS of ALL the vaccine deaths in history. And that doesn't even cover the injuries, many of which are imminently life-ending. Roughly half of these deaths and injuries are from Pfizer's injections. Continue reading →