A 'Greatest Generation' icon passes the torch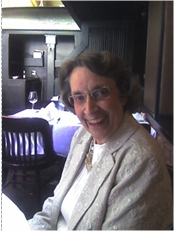 No mother is more special than another, I guess, unless it's one's own. And—sadly, very sadly—my own World's Greatest shed her mortal coil a week ago last Tuesday. I had hoped and planned she would be around for another decade… or until the cure for kidney disease and/or aging came along. But it was not to be. I do feel that Phyllis Joy Wright's extraordinary life portends for humankind imminent political freedom and a spiritual elevation—at least worthy of a notability nod by Wikipedia. In any case, please take the following narrative tribute of her in the universal sense; she's a pure embodiment of the subtle, intuitive, immensely powerful ambition 'Mothers in General' have for their children: liberty, peace, and abundance… more or less in that order.—ed.
Phyllis Joy Wright passed away in Novi, Michigan, from renal-induced heart failure after five days of home hospice. She was 86. Phyllis suffered from a genetic illness polycystic kidney disease (PKD) and had been taking hemodialysis treatments since September 2009. Before her latest hospitalization with breathing difficulty, she had suffered two heart attacks in late 2011, then a stroke in Summer 2012.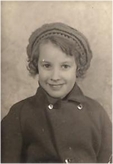 Ms. Wright was born in the predominantly Danish community of Greenville, Michigan, to John Andersen and Ella Hansen. The family owned a farm without electricity or running water, which grew mainly potatoes on a small acreage near Gowen; her parents also worked seasonally for the Gibson Refrigerator Company in Greenville.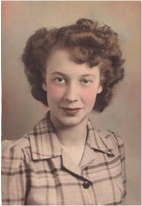 Phyllis graduated from Greenville High School in 1944; she was active in dance and music, playing first-clarinet in the high school band. She attended Western Michigan University, Kalamazoo, Michigan, graduating in 1948 with a degree in business administration. At Western, she was 'swept off her feet'—plus, the man had a car—by returning WW2 Air Force pilot Truman Wright of Chicago; they married in August of 1948, moving into a small Truman-built house in Portage, Michigan.
She worked in the university library until the birth of her son, Brian, in 1949. Their second son, Forrest, was born in 1951. Truman was employed at Kalamazoo Vegetable Parchment (KVP) Company until he graduated from Western in 1952. He then became a salesman for KVP in Kansas, and the family moved to Overland Park, Kansas, in May 1952. The couple were charter members of the Lutheran Church, also sponsoring the Luther League for teenagers; Phyllis taught Sunday School occasionally.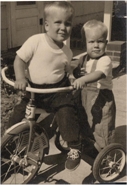 Phyllis was a den mother to the boys in Cub Scouts and helped with Boy Scout activities. She served as president of the Cherokee grade school PTA. In 1959 daughter Tamara was born. Sutherland Paper Company bought KVP in 1963, and Truman's territory was changed to Oklahoma. The family moved to Oklahoma City and, in 1965, Phyllis obtained her Masters Degree in Education from Oklahoma City University, teaching English at Jefferson Junior High School.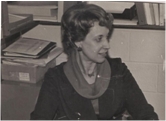 In 1966 the family moved back to Overland Park, where she taught English at Shawnee Mission West High School. Truman was transferred to Detroit in 1968, and the family moved to St. Clair Shores. In 1969 Phyllis started working at Wayne State University's Law School eventually supervising its secretarial pool. She also edited manuscripts, taught a course in legal writing, and worked toward a doctorate at Wayne in American Literature.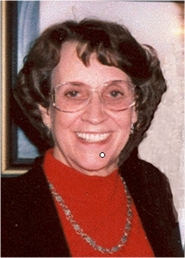 Phyllis and Truman divorced in 1969 and in 1972 Phyllis moved to Port Huron, Michigan, to teach business communications and other secretarial courses at the St. Clair County Community College. At SC4, she composed a highly regarded simplified-learning text on English grammar and usage, Word Relationships in Communication. In 1982, Phyllis retired from teaching and moved to Galveston, Texas, where her sister Donna and her mother were living. After working at the historic Rosenberg Library for some months, she was hired at American National Insurance Company, later becoming loan department manager.
In 1986 she transferred to a subsidiary, Commonwealth Life and Accident Insurance, and moved to League City, working in its actuarial department. Phyllis retired from the insurance business in1991 and moved to Tyler, Texas.  She took a tax preparation class and worked for H&R Block in 1992, also for San Antonio Shoes (SAS), and as lead cashier in the department store Steinmart's.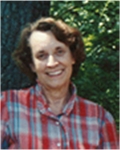 In the staunchly Republican town of Tyler Phyllis saw the Democratic Party as standing more for the little guy; so she participated in campaigns of local candidates while enjoying reading, gardening, crafts, and computing. She loved the town of Tyler, the friendliness of the people, its world-class zoo, and was an enthusiastic supporter of the city's spectacular annual Texas Rose Festival.

In 1998, Phyllis moved to Novi, Michigan, living in a condominium there owned by her son Brian, partly to be near the rest of the family who lived in the state. She spent the next several years keeping house, visiting with relatives, traveling and sightseeing, and writing her 'memoirs:' From 1982 thru 2008, Phyllis maintained an annual journal of her visits to family and friends, and places of interest. Much of the content includes her photographs, many art-gallery worthy.

May 2007 saw the tragic death of her son, Forrest, from a -heart condition; the loss of her child was a traumatic blow to her whole person. Her activities began to trail off, especially the driving across the state to visit her sister Donna (now in Battle Creek) once or twice a month. One of her last road trips as a driver came when she served as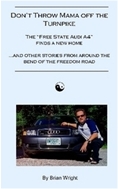 'wing man' for her son Brian on his trip from Novi to Syracuse, New York, to sell his fabled 2002 Audi A4 for cash—documented in the best-seller (smiley-face), Don't Throw Mama off the Turnpike.
What's missing in most obituaries, and particularly the forgoing, is aside from all the activities and accomplishments, what was the person really like? In Phyllis's case, you experienced a profound benevolence of spirit in her presence: she always sought out and responded to the best in people. Moreover, she displayed a penetratingly intuitive intelligence, shared gently with others in accompaniment with a funloving sense of humor.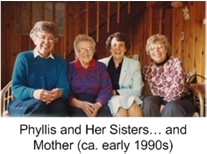 To say everyone came away better for being with her is an understatement, even in the declining-health years. The nurses and aides at the Manor of Novi—not to mention the dialysis center workers around her on a daily basis—simply adored 'their Philly-Dilly'… and she, them. You could see that having a patient such as she was regarded by the many of them as an embodiment of why they 'do what they do,' an honor and a joy.
Joy—Phyllis Andersen-Barlow-Wright's middle name: The angels were surely smiling when the stork dropped this one on the doorstep.
Phyllis's ashes will be interred in the spring at the Allegan (Michigan) Cemetery. No public ceremony is planned… for respects, one may observe a moment of reverent and celebratory silence occasionally on her behalf (Memorial Day is fitting). Son Brian is writing a photographic viewfoil presentation of her extraordinary life. He is also writing and publishing a book, Omamacare, documenting the passage of his mother's noble soul thru the modern American health care system. Eventually he also plans to publish her grammar book and, perhaps, road journal mentioned above… please contact brian@brianrwright.com if you are interested in these publications or for other information.
Mother Knows Best…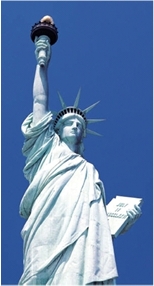 Charitable donations in Phyllis Wright's memory may be directed to the National Kidney Foundation of Michigan or to the Tenth Amendment Center (or, in her words, "any organization or fund that works effectively to uphold and restore the Constitution"). She always wished there were a strong national movement to counter the federal government's overreach of authority. She was especially alarmed about torture and war crimes being swept under the rug, like the Wall Street bailouts, where nobody so much as misses an Oval Office dinner invitation.
Phyllis spent many years in the teaching profession and believed in the Jeffersonian ideal of universal public education, where she felt state and local governments had a valid role. But she was a lifelong opponent of centralization of power over education in Washington, associating the appalling decline of literacy and critical thinking over the previous 50 years to that usurpation. Phyllis anticipated and encouraged 10th Amendment-based Nullification of unconstitutional federal power as a prudential legal step toward restoring liberty for Americans.
All of the Andersen-Barlow girls felt a solid sense of patriotism and, with that, a profound outrage against the police-state and military-empire machinery that both establishment parties have set loose upon the people in recent decades. They participated in their communities for charitable and humanitarian causes, and, though nonpolitical, frequently stood up and spoke out for peace, for humane treatment of all persons, and for due process of law across the board. And the Constitution, never to be forgotten or abandoned.
This is what America meant to them, and meant to Phyllis Wright, Patriot, in particular.
---
In the Grand Scheme of the Cosmos, your humble editor is probably the luckiest man alive—having had two utterly wonderful parents. I remember in my college days being all difficult, insulated, and cause-oriented. My dad came down to visit for a day, and my roommate said, "Your father is such a great guy, fun to be around, what happened to you?" My mom's presence often created the same sense of wonder whether bassinets were switched at the hospital… yet her leaving now makes me feel born again: A deep, lasting quiet and calm—not to mention a surge of vital energy—have come that seem to beam directly from the 'Source' to which she returned. What she saw intuitively—especially the natural moral imperative of living freely, honestly, benevolently… nonjudgmentally—has become a bright dawning revelation of my own destiny and path. Thanks, Mama Bear, for the blessed memories, the insights, the inspiration, and everything else.

---
A pdf version of this memoriam may be obtained at http://www.brianrwright.com/Phyllis.pdf or a less satisfactory print version may be obtained by using the Print Friendly function below.
This post has been read 3517 times!