Unusual movie that will have you wondering about the essence of things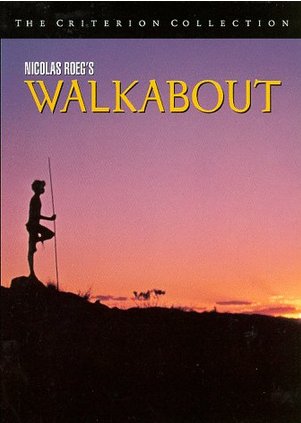 Girl: Water. Drink. We want water to drink. You must understand! Anyone can understand that. We want to drink. I can't make it any simpler. Water. To drink. The water hole has dried up. Where do they keep the water?
Believe me, this low-budget, early 1970s subtle cause-oriented art film is unlike any you will ever see. Unique in so many ways: a) for painting an unromanticized, existential-angst picture of white Australia, b) for showing the connection/disconnection between a colonizing civilization and the indigenous culture displaced by that civilization, and c) for plumbing the elemental depths of how man and woman survive in nature. If I had to pick a genre for the film, I'd call it a combination of environmentalist and native peoples' epic, say, Jeremiah Johnson meets Dances with Wolves—to the accompaniment of Albert Camus reading his book, The Stranger.
Jenny Agutter … Girl
Luc Roeg … Boy (Lucien)
David Gulpilil … Aborigine Boy
John Meillon … Man
But there's a lot of teen sex in here, too. Or at least cinematic suggestion of what sex is really about when you remove the accouterments of culture. Did that get your attention? Briefly the plot: on a weekday after the kids return from school, the father (John Meillon) of Girl and Boy takes them deep into the Australian desert, ostensibly for a picnic. Papa goes completely unhinged—the movie suggesting it's a mental breakdown due to unnatural modern living—and the children are stranded a hundred miles or so from the city where they have grown up (Adelaide?). So there they are, Girl (teenager) and Boy (grade schooler), both in their class uniforms—her's includes the ever-practical short skirt, his, shorts—facing the wilderness with a bottle of juice and a briefcase full of toys.
The second day they manage to run into a small oasis, but the water source dries up the day after that. It's grim. Luckily they encounter an Aborigine boy (Gulpilil) on his 'walkabout,' a ritual in which the man-boy is left alone to his own devices for an extended period of time in nature… to prove he can 'cut it.' He doesn't understand English and they don't understand him, but he's kind enough to help them with their survival issues and also guides them toward the white world they obviously come from. Now it's a journey-in-the-wild movie with short camera flashbacks to the white world pertinent to the raw essence of, mainly, Girl's experience.
Some of the scenes featuring others contrast the Aboriginal ways of dealing with nature with the white way, or at least a substantial part of the white way, e.g. two white young goons go on a killing spree of large wild animals—not for food or for horns or anything else, just for target practice, just to kill the animals. Aborigine Boy sees this and the camera notes his expression of deep sorrow. That's a vital quality of the film: it's all camera work, the camera is filming this and that to tell a message beyond words. Accompanied by a unique musical score, which includes many sounds, or suggestions of sounds, from the world of the Aborigine. I don't find the camera-story strident at all, rather matter-of-fact, damning to those who would live in nature by the Columbian model: destroy, extract, but do not understand. Outstanding and thought provoking.

---
This post has been read 1150 times!