… could land innocent woman behind bars
by Shane Trejo, Pontiac Tribune (March 17, 2015)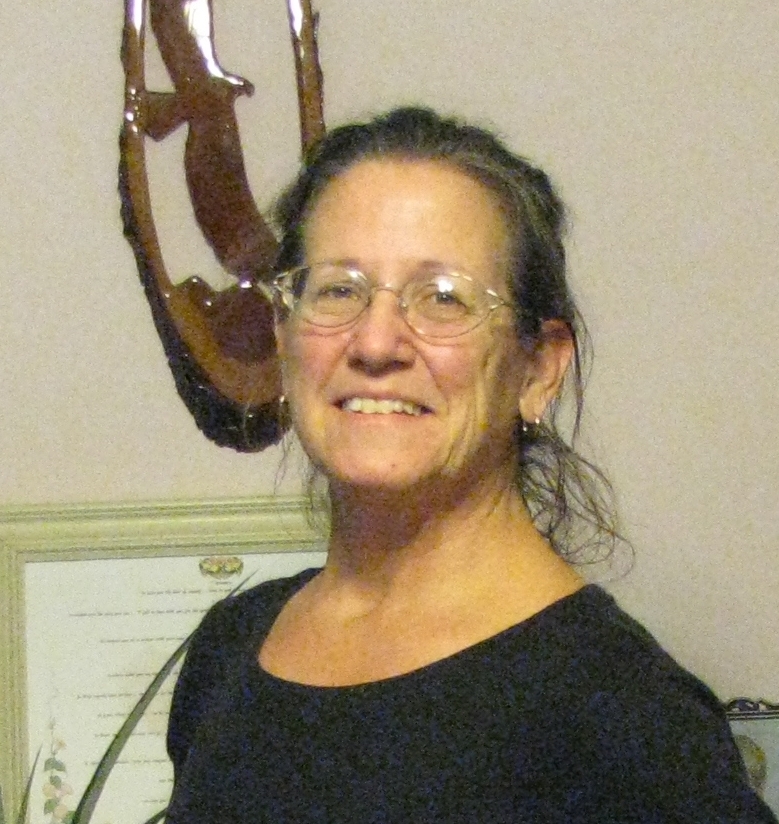 Shane Trejo (The Pontiac Tribune) — Doreen Hendrickson is a mild-mannered and demure mother of two. She seems more like someone you would see at a church picnic rather than in a jail house.
Thanks to the dirty tricks and heavy hands of the authoritarian federal government, she may be incarcerated very soon. Denied her basic rights in the court of law, Doreen Hendrickson was convicted of contempt of court on July 25, 2014.
Her tale is certainly unusual.
Doreen Hendrickson, along with her husband Pete, are libertarian activists who file tax returns in an unconventional way and encourage others to do the same. Because of this, Doreen was charged by the federal government with defying two court orders.
"One commanded Doreen to repudiate her previously-filed, sworn tax returns and replace them with new ones containing testimony dictated by the government," her husband Pete Hendrickson said. "Doreen was ordered to swear to her personal belief in the testimony she was ordered to make and to conceal the fact that the returns she was ordered to make would be coerced and false."
In short, Doreen was faced with an ultimatum.
She could obey the court order and say she falsified a tax return (a felony), or she could stand by her word and her conscience by refusing to obey the court order that would force her to perjure herself. Doreen did what was right and chose the noble option.
Now she may pay a huge price for such integrity.
"I am accused by the government of having committed a crime for refusing to obey an order to swear to facts I do not believe are true. I agreed to obey the order if I could also simply add to my signature that I had been ordered by a judge to swear to the facts. That didn't suit the government however. Not only must I obey an order to swear to something I do not believe, but I am not allowed to indicate that I've been ordered to swear under threat of imprisonment." – Doreen Hendrickson
When you take a closer look at Doreen and Pete's activism and the ramifications it could have if widely adopted, it becomes clear as to why the federal government feels so threatened. They are desperate to make an example out of them.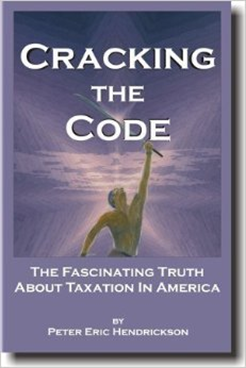 Whereas many complain about federal government corruption and do nothing about it, Doreen's husband Pete developed a plan to help people protect their economic freedom while chipping away at federal power. He outlined it in his book, Cracking the Code, which in 2003 released the incredible information he compiled about the income tax and the 16th Amendment.
"The limited nature of the income tax is not a matter of my opinion," Pete Hendrickson says. "In addition to the clear words of the law, dozens of United States Supreme Court rulings agree with my research and analysis, while no Supreme Court rulings support any alternative view, including the broad misunderstanding of the law the IRS likes to encourage."
Although the information offered in Cracking the Code was not secret, it was deliberately kept hidden from the public for many years by the feds' and their lackeys.
For generations, Americans have been filing tax returns erroneously and paying more than their 'fair share' to Uncle Sam. This truth had fallen by the wayside over the years, but thanks to Pete's research detailed in his book, it has been revived. Since Cracking the Code was released over a decade ago, tens of thousands have taken his advice and received complete income tax refunds.
Hendrickson estimates that at least $2.3 billion has been forced out of federal coffers and back into the rightful hands of hard-working Americans.
"All of these refunds have been thoroughly vetted by the government before being issued, and all have issued even while the government has striven mightily to suppress the knowledge of the law by which these claims are made," Pete Hendrickson said. "Cracking the Code invokes the mechanism provided by the Founders for keeping the State restrained and obedient to the law."
However, this success has come at a price for Pete Hendrickson. Because of the overarching implications that his ideas could have in restricting federal power, he and his wife have come under constant attack by the feds. Falsifying and trumping up charges to discredit and destroy their opposition is a common tactic used by the feds.
Ever since Cracking the Code was released, they've been trying to destroy the Hendrickson family. Pete has already had to serve jail-time, and now his wife may be forced to do the same.
Doreen was not allowed to reference any Supreme Court cases that would have demonstrated her innocence to the jury.
She was not allowed to reference the thousands of stories from Americans who received refunds because they filed tax returns based on information obtained from Pete's book. Government attorneys lied about a relevant statute and tried to prevent giving the text of the statute from going to the jury.
Mrs. Hendrickson was not even allowed to get through her opening and closing statements. She was taunted by the arrogant judge and not given the proper time to make her case.
To put it quite simply: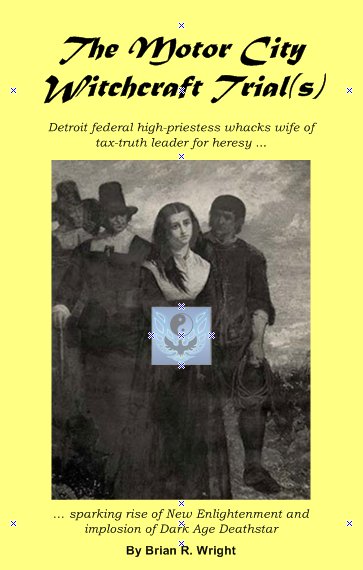 This case was a miscarriage of justice. This was a kangaroo court. This was a railroading. This was a dog and pony show. It was a disgrace to everything that America was founded upon.
"Judges don't get too far in the system by remembering what the law is and who it's for," court-watcher Brian Wright said. Wright penned a book called the Motor City Witchcraft Trials about Doreen's case. "The current lot of judges at all levels has deteriorated into yes men to whatever mobster—especially the federal mob with DHS and the national security state apparatus—tells them to dance."
To add insult to injury, the jury was instructed NOT to consider the Constitution of the United States while considering the verdict. They were told, "It is not a defense to the crime of contempt that the court order was unlawful or unconstitutional."
This twisting of the rule of law, common sense, and basic human decency resulted in what would have been otherwise a completely incomprehensible guilty verdict for Doreen Hendrickson.
At a time when the United States houses the largest prison population in the history of the world and jails are busting at the seams trying to house all of these offenders, a temperate homemaker will possibly be behind bars soon merely for obeying her conscience and standing on principle.
In spite of posing a threat to nobody and committing a 'crime' that is highly dubious, to put it mildly, she could face YEARS in prison regardless.
However, this story is not over.
We are not forced to allow this travesty to occur unabated. Government officials can be pressured by the public. If local citizens of southeast Michigan can flood the court room at Doreen's upcoming sentencing hearing, we can put the fear of God into this crooked judge.
The judge will know that all eyes are on her. The will know this story will not die quietly. Our actions could conceivably affect how Doreen is sentenced.
Hopefully there will be many journalists and activists showing up to her court hearing to make sure this story does not go unnoticed. If we don't stand for Doreen Hendrickson now, it could be us or our loved ones who the government comes for next. [All they have to do is order us to commit a crime and bash us over the head if we don't… just like the Mafia. — ed.]
It is time to say enough is enough. Now is the time to stand up for a good person who desperately needs us.
The hearing takes place on Thursday, April 9, 2015 at 12:00 Noon at the following address:
231 W Lafayette Ave




Detroit, MI 48226-2702




2nd floor
Fighting corruption requires sacrifice. It takes blood, sweat and tears.
[And occasionally you have to drive into some corrupt, dying city to locate a corrupt, dinosaur building full of criminals, moral midgets, and sociopaths cum tyrants—i.e. the judges and prosecutors. But the parking is convenient and not too expensive. This area of Detroit is perfectly safe. (Basically, downtown Detroit is a well-policed ghost town, with a sprinkling of scrappy businesses run by real people who care. Someday soon (when we get rid of all this government BS) Detroit will rise again.  — ed.]
If we show up in full force to Doreen's sentencing, we can make a powerful statement that corruption in the Judicial system will not be tolerated. All individuals deserve a fair shake in court, and Doreen clearly did not receive that.
We must show solidarity behind this noble woman and fight alongside her on behalf of her innocence.
---
This post has been read 2248 times!