Often, you have to let go to move on
Lord knows the big problems of the world are not taking a breather—I especially want to send my kudos and support out to Dane Wigington et al on the geoengineeringwatch.org front — but every once in a while, no matter how committed one is to help save the planet, a man just has to kick back and take care of some PB. In this case, the time had come to make some decisions regarding my means of free noncommercial travel.[1]
Letting Go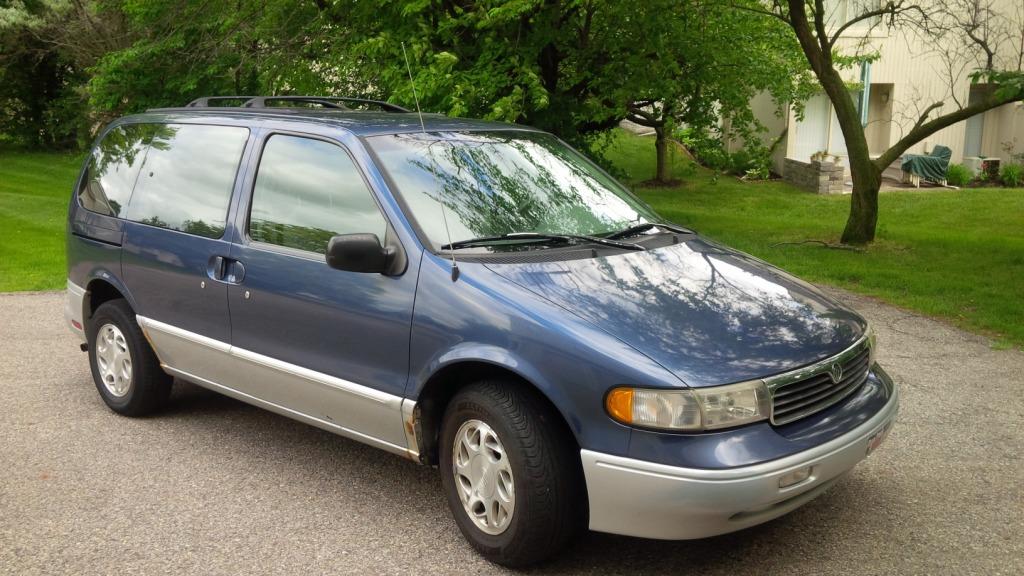 The 1997 Mercury Villager had come to the end of the line, and I loved that car—still do. For one thing, it's a fond remembrance of my dear mother, who had been living in my condo since about 1998. [In 1999, knowing Mom had to replace her Aerostar van, I wandered down to Varsity Lincoln-Mercury in Wixom and saw it in the used car lot; I mentioned to her that I thought it looked good. Next day, I find out she's gone ahead and bought the doggone thing, no questions asked. Fair enough.]
The Amazing Villager was an impulse purchase that worked out famously. The photo above shows that it still retains a youthful look, after 195,000 miles (160,000 from Mom and me) of yeoman's duty in the back and forth department: traipsing down to Parris Island with five passengers to pick up my newly minted niece Marine, several crossings of lower Michigan to Battle Creek and back, I drove it to and fro the Free State (New Hampshire) on at least three occasions, and I believe Mom even took it down to Tyler, Texas, to visit friends once or twice. So there you are. A workhorse with a heart of gold.
The Villager sported a six-cylinder Nissan engine that delivered solid power and extraordinary fuel economy—on extended highway trips, I'd get 30 mpg. Its visibility was awesome: the cabin featured a low door sill that you could rest your left arm on without feeling you're trying to block the sun's rays, and the the hood was short and low. The van was a breeze to enter and exit, and the interior was spacious—not the proliferation of intrusive, space-eating multiple hard plastic bulkheads that afflict most modern SUVs and, indeed, all vehicles.
Seating comfort was exceptional, though not stellar. The front-wheel drive tracked well in snow and general handling was nimble for that class of vehicle. The Villager, as I recall, was a minivan set up to appeal to high-end, affluent soccer moms, a cut above the more mundane and less expensive Chrysler vans that dominated the market at the beginning. My hunch is that the engineers at Mercury overdid their assignment and corporate wound up with a superbly put-together performance machine that they didn't know how to market… so they stopped making them (in 2002).

I thought about restoration, and had it checked out by my new buds down at Autolab-Novi[2]. [They had just replaced the battery, which had become so corroded the terminal clamps had disintegrated. Which reminded me that the Villager has a timing belt, that needs to be replaced every 100,000 miles, and mine never had been. They also gave me an analysis of other critically needed work. Bottom line, my coach had gone several repairs too far for me to get the loan to bring her back to life (~$12,000 if you include the body work).]
Moving On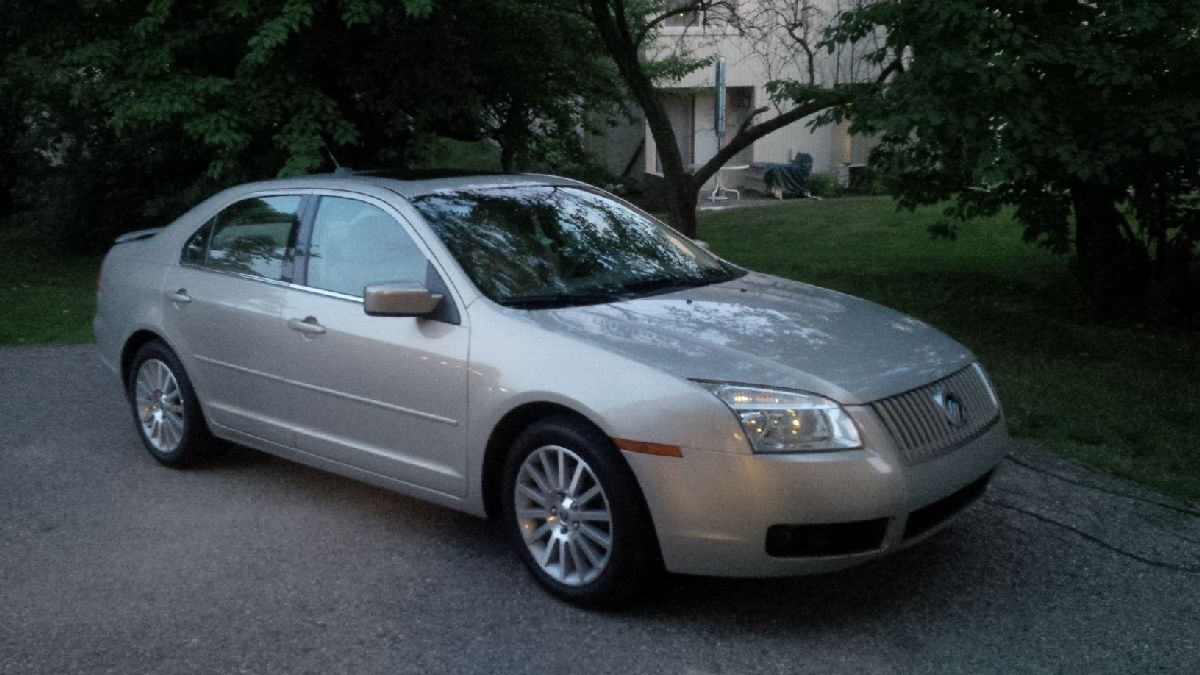 Letting go was tough and packed with sloppy sentimentality, but made easier by the fact that I had a fair idea what my next ride would be. The credit union preapproved me for $8500, so that set the main boundary condition. I'd always liked the looks of the Mercury Milan, yet another Merc that corporate bean counters didn't know what to do with:  production ran 2006-2011, with Consumer Reports giving best marks for 2007-2009. Bingo-Eureka, several 09s popped up from the Webpages of Autotrader. After two dealerships and three private owners, I settled on 'the one.' Price: $6700… backlot, as is.
Let me give a shout out now to sales-Yoda, Elmer Teed, at the Bob Sellers Buick/GMC dealership just down the road in Farmington Hills—used to be Pontiac, too, in fact, 23 short years ago I bought a Grand Am from them. There were choices to make: I wanted the color to be right, also the engine, Milan has a 4-banger that gets slightly better mileage, 'the one' is a six, test drove both engines, the six is the way to go. Bodacious power. Something else unexpected: driving 'the one' put a smile on my face, it cornered like my once-upon-a-time Audi A4, with even a more imminent feel for the road because of its more low-and-wide profile.
I'd always thought of the Milan as a luxury midsize, but it's a luxury-performance midsize with quick and bright steering and handling, and exceptional braking. Let's talk about braking for a minute: it's totally amazing how much more confident and capable you feel at the wheel when your brakes are stellar. It's like impulses from the brake pedals go straight to your cerebral cortex putting your driving in performance mode with high awareness. These are not quite BMW worthy, but they're definitely in the same class as what I enjoyed once in my 2003 Audi 1.8 L turbocharged A4.
All right, back to business.
My newfound buds at Autolab have an inspection program, Chris tells me that it's $100 for a thorough going over. So I tell Elmer at Bob Sellers that I'll buy the car conditional on a satisfactory inspection. No problem, he says. What we discover in needed repairs—power steering pump, transmission lines, and engine valve cover gaskets need replacing… along with proper brake install and a door check—is estimated at ~$1800. It would be more if I wanted to improve a body repair job that didn't show up on Carfax. [Now, I'm seeing why the Milan was priced as a 'back lot' as is; they knew that these kinds of repairs would need doing, but were unwilling to take the time and expense to do it.]
I go back for final negotiations with Elmer, showing the inspection report. He's not equipped to budge on the back lot price, and I believe him that other buyers are imminent; the car looks and rides great. The problems will not affect near-term operation. I did hold firm on having Sellers replace the passenger side rear view mirror, roughly a $350 repair, and I signed the agreement. Bottom line: I was going to pay about $8500 for a like-new car; the Blue Book dealer price to a customer for a 'good' condition car was $8800. Bottom line #2: always have a used car inspected by a trusted full service auto shop.
So there's no such thing as a free lunch, as the libertarians will tell you. Sellers gave me a decent trade in price for the ancient Villager, which believe me was about three days away from losing its brakes altogether. Whew! I had Autolab do the repair work. And I couldn't be more thrilled, even surviving the sticker shock of Michigan's auto insurance policies.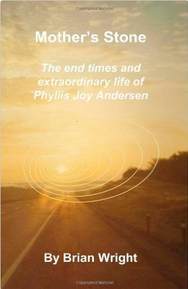 The Villager for all its virtues was still in essence my mother's car. I'd gotten into the habit of being sole driver while she was still alive and hustling her back and forth to dialysis treatments. [By the way, how fortuitous we had the Villager for Mom's period of health decline and end times. It was relatively easy for her to enter and exit the vehicle, and the back was there for equipment storage, esp. in case she had ever needed a wheelchair.]
And there's no doubt that part of my stubbornness to retain the Villager was more than avoiding an auto payment: I did not want to part with the memories of my dear mother… for whom I get a tear in my beer at moments like this when I pause to think of all the wonderful times we had traveling here and there, along with what her benevolent and agile mind contributed to my life all the way until her final chapter. And then some. So, RIP Villager. RIP, Mama Dearest.
###
As if to tell me I'm moving on in style, the first month of ownership of the Milan has been a dream. I don't think a car has ever fit me better for my age and place; I feel totally at home in it and several times I'm finding myself taking it for a spin just for the joy of driving.
[1] Just touching the bases of legal terminology. Most people remain unaware that traveling privately in an automobile and driving a motor vehicle are legally two VERY DISPARATE ACTIVITIES.
[2] Chris, the manager, and Brandon, the lead tech, are the go-to guys over there. No surprises, no BS, no sleight of hand. They take the time and do the job right. I recommend that anyone in the neighborhood who has any kind of issue with their automobile to do-drop in. Tell them Brian sent you.
Save
Save
Save
This post has been read 1144 times!