A simple plan to get the word out about …
the story in World Net Daily re: Doreen Hendrickson's historic free speech case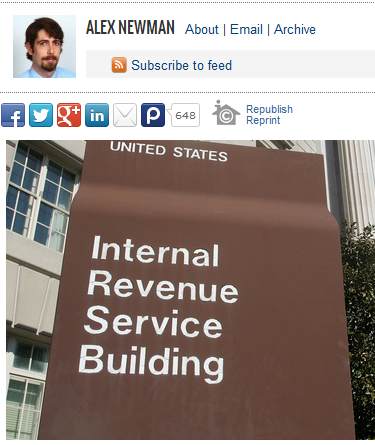 No, by aggregate I'm not suggesting we inflict some new form of collective belonging on our poor heroine. 🙂 Rather, let's each of us pick one or three of the top ten political news aggregators—like the Drudge Report, who operate as search engines of top news stories worldwide according to a user's preferences (that's what an 'aggregator' does)—to pick up the historic Doreen story by courageous reporter Alex Newman of World Net Daily (WND). We the people MUST take charage in getting out the word. Because quite obviously, the mainstream media are in the business of systematically blockading any story promising any semblance of truth, justice, and liberty to the human race.
The Aggregation Procedure—Please, Everyone at least Submit to Drudge
This is a simple procedure that will work. Pete Hendrickson, Shane Trejo, and a few others have come up with this plan. So let's all just submit the Doreen story, as a minimum, to the Drudge Report, which is one of the more liberty-oriented of the giant aggregators.
Go to the Drudge Report lead page here, then scroll to the lower right hand side, where you see a 'Send News Tips to Drudge' box.
In that box, enter a variation of the following message: "Federal judge-prosecution team suborns perjury of Michigan woman, Doreen Hendrickson, in historic First Amendment case that can bring down the IRS: http://www.wnd.com/2016/02/woman-jailed-for-refusing-federal-order-to-commit-perjury/."
Press the Submit button.