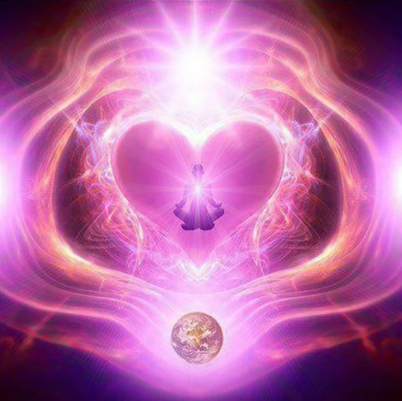 More recently, the author-Prophet found a briefer way to apply the 'Move' in the middle of an active day, a process that could be completed in about a minute and have the beneficial effect of quieting the mind, while bringing the practitioner to a fair degree of the joy, ease, and lightness available at source contact with the Deep Calm and Stillness. He calls it the Spiritual Micro Move, and it is described on this page.
The Micro Move
… basically incorporates the 'you' centering step into the initial breathing step and uses a minimal number of deep breaths, namely three per each step. [You can possibly gain some benefit from a single-breath step, but such a minimal time severely abridges any fluid transition from step to step.] Thus the three-breath micro is, IMHO, the practical lower limit for the following:
Breathe-Center—deeply into your diaphragm, taking five-second inhales and exhales, three times. Feel each breath filling your center, and your center of awareness, your 'you,' shifting into your body's center at the same time.
Watch-Dispel—For the next three breaths, 'let Mind go' where it will in a rapid sequence of 'thoughts,' discharge its nervous energy. Unlike normal narrative, do not let Mind dwell on any thought more than an instant.
Watch-Relax—Start from full-centered awareness of your head and direct it to completely relax (one breath), then relax your trunk and upper extremities (one breath), then relax your abdomen and lower extremities (one breath).
Be (Still)—Now let your whole 'you'-centered inner body simply 'be,' with each breath. Feel your complete stillness at the core of the universe—the Deep Quiet or Infinite Eternal—for three full breaths. Reside there until you have to go.