Corrupt officialdom is discovering what NOT to do when you find yourself in a hole
By Pete Hendrickson [Full column original here]

… but whether it matters is up to you.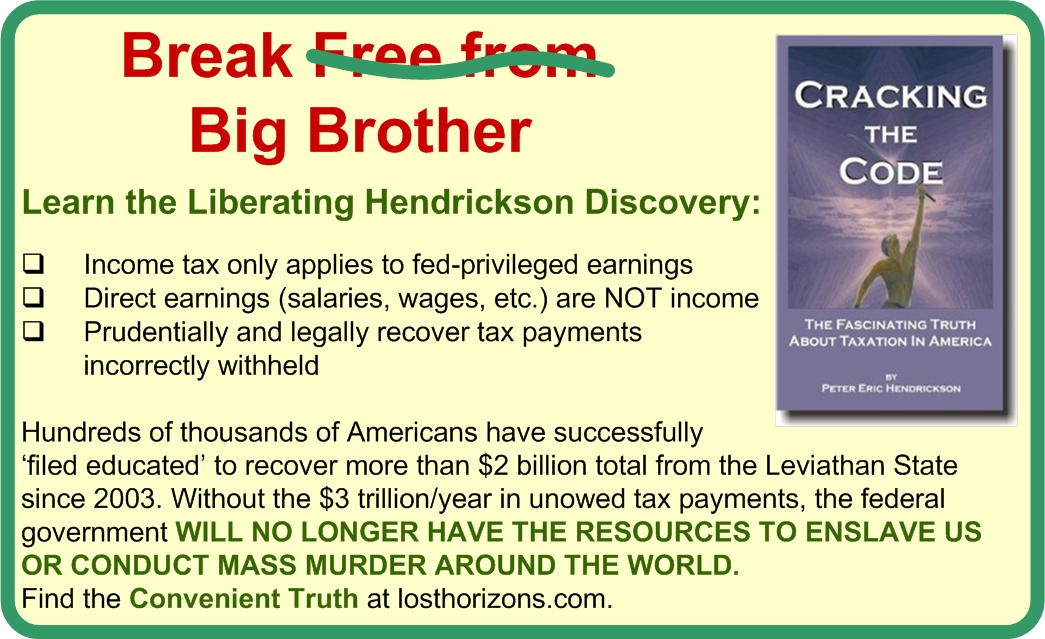 Editor's Note: Nothing is more important or fundamental than spreading the word about the federal Ignorance Tax and keeping/recovering one's property from the jaws of Leviathan running amok. The country and world are reaching a point of terminal corruption, from which there is no return. Join the 2018 Grand Truth Convergence today: "'Cause if you lose your head and you give up then you neither live nor win. That's just the way it is." — The Outlaw Josey Wales
I IMAGINE EVERYONE IS FAMILIAR with the old folk-tale about the tar baby— that sticky thing made by sly Br'er Fox to capture the obnoxious Br'er Rabbit. The tar baby was a trap– it lured its arrogant victim into attacking it, and every time it was struck it entangled the target more and more inescapably.
Last month attorneys in the DOJ "Tax Division" probably woke up to the fact that they have been swinging at a tar baby, and sucking co-opted members of the federal judiciary into its sticky embrace, as well. The reason I suspect this epiphany is due to the complete failure of the entangled attorneys to even attempt to disprove that what has been done to Doreen Hendrickson has involved the commission of crimes, although squarely faced with a challenge and obligation to do so if they could. Continue reading →