(From the title of Mickey Spillane's classic I, the Jury.) The grand jury and trial jury are powerful tools to arrest runaway US fascism. Jury power is people power.
[From Leaving the Sandbox.] Speaking about 'the Law'…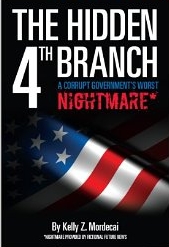 Let's see, roughly a year ago, as our LP of Michigan state convention was approaching, an author of a book was making the rounds of LP sites—I've been Webmaster of the LPM since November 2009—and he sent me a note about his book about grand juries, The Hidden 4th Branch: A corrupt government's worst nightmare. He asked for the LPM to pass a simple resolution to support grand juries investigating and indicting corrupt government behavior.
Which I was glad to do. Continue reading →