Briefer subject-area-specific previews of my new novel now available here
From the book review (April 1, 2016):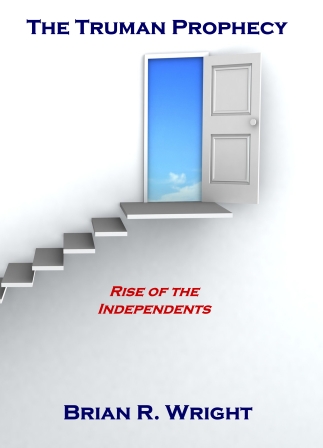 With a mixture of pride and humility, I'm very happy to announce the completion of my novel, The Truman Prophecy, the initial full release effective the first day of spring 2016. Truman is a story about an envisioned, imminently successful struggle for truth, justice, and liberty… in roughly that order… in America and the world.
I'm hoping motivated readers will follow at least some of the story's bread crumbs toward building a free worldwide society of Independent human beings. The book employs a simple ensemble-cast plot surrounded by metaphor and analogy to keep it grounded in people's real lives… along with, I hope, some modest entertainment value.
The essence of The Truman Prophecy is the Little Boy in Hans Christian Andersen's, The Emperor's New Suit, simply declaring the obvious. Nothing special. To those who fear pulling back the curtain on Big Wizard and ruining their standing in the merry old Land of Oz, I'm sorry. We simply must dispel and discard the overwhelming illusions of the modern world for the healing to begin. Continue reading →