Caught in the crossfire on an international stage
by Kevin Brant, excerpted from Facebook post to General Truth News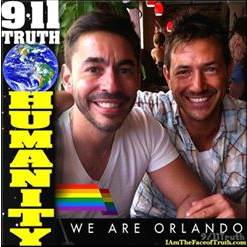 Casting about on the Web and social networks, it's becoming clearer and clearer that the 'Orlando incident' is extremely fishy to say the least. I particularly appreciate this serious attempt to provide background. From a well-reasoned post on Facebook by Kevin Brant. — Ed.
Is there more to this story than meets the eye?
Evidence and recent history suggests yes there is:
A 2014 Human Rights Watch Report found that government agents were 'directly involved' in most high-profile US terror plots:
"Nearly all of the highest-profile domestic terrorism plots in the United States since 9/11 featured the 'direct involvement' of government agents or informants, a new report says."
Why do governments inflict terror on their own population? Continue reading →