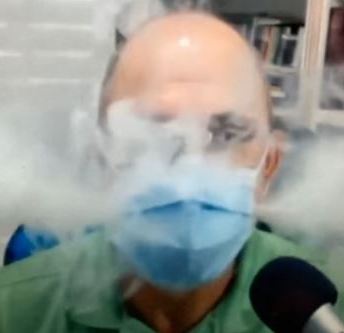 It seems no matter what anyone with expertise, from private practice or the government health establishment, shows us about the general public's persistent use of surgical masks—both as to their unhealthful effect on the wearers as well as to their ineffectiveness against viruses, indeed that they spread disease[1]—the great unwashed continue to wear them.
Doesn't matter that several months ago, Sheep Nation was told by NIH and Fauci, CDC, US Surgeon General, and WHO: "DO NOT WEAR MASKS!"
Que pasa? What changed? Why did they FESS UP then and why do they FESS DOWN now? Have there been studies that show mask wearing to be effective against 'covid?' No. The opposite.
Let's leave that BIG QUESTION hanging for now. You decide. Masksharm.com.
What I want to do today is put my Great Reset hat on and look at things from the global syndicate's point of view. In case you haven't heard, the Great Reset is New World Order #2 that the Men of the Power Sickness want the rest of humanity to fall in line with. Like NWO, its champions are proud to tell you about it. See DuckDuckGo. Continue reading →