Two films on the Israeli unprovoked, intentional attack on the USS Liberty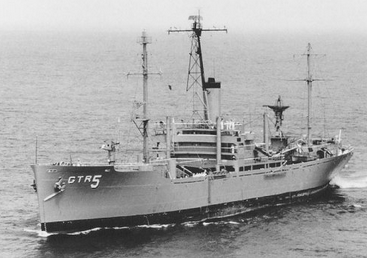 The 50th anniversary of the assault on the USS Liberty is coming up June 8th of this year. These two videos are important building blocks toward the understanding of what happened… and toward the steps all good Americans need to take now in defense of our own country… and its Liberty.
Thank you so much Dick Kennedy for sending me these DVDs; I'm simply overwhelmed by the treachery and savagery of high officials of both governments, Israeli and American, serving without question the imperial agenda of Zionist Israel at this most critical juncture of history. It's stunningly clear this was a false flag attack with unmarked planes and gunboats, intended to be blamed on the Arabs, and to sink the ship and kill everyone on board so no one would be available to contest the story. Following which the US could rightly enter the conflict on the side of Israel.
The objective was also to eliminate surveillance of war crimes—the sadistic, perfunctory execution of several hundred Egyptian POWs from the Six-Day War, the invasion and conquest of the Golan Heights, and who knows what else. Israel had planned the 'War' years in advance, thus very likely what they were going to do with any prisoners. The standard story that Israel was facing annihilation from massing Arab forces appears to be complete BS… according to sources quoting a large number of Israelis who were in a position to know: Continue reading →