Exiled Palestinian proposal of a principled solution to the "israel" problem
Reformatted from Nahida, column here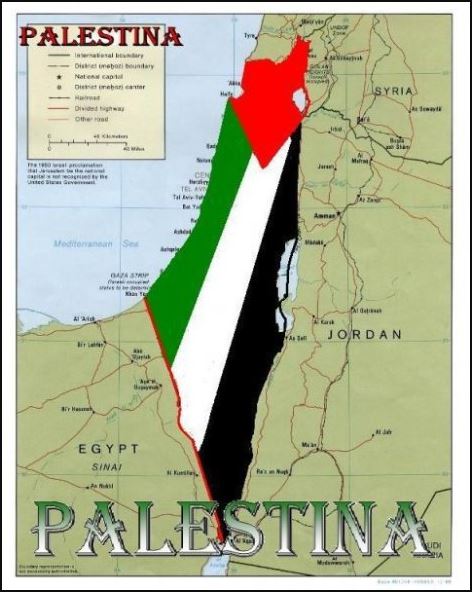 Editor's note: This marvelous article was referred to me by one of the local regular Ann Arbor protesters of Israel. It's an inspiring document of the same elevated stature as our country's Declaration of Independence and First Principles. Just about everyone, most libertarians included, wants to take the easy way out to resolve the Middle East issue.
There's only one solution: Recognize that Zionist Israel is the 100-year-old psycho-pathic aggressor and ethnic cleanser on the people of Palestine, and these people must be enabled by the nations and people of the world to a) obtain full restitution, b) subject culpable Israelis to war crime trial and conviction, and c) evict and completely undo the invader state and statists of Israel from Palestine, restoring Palestine to the open society—with a substantial minority of law-abiding, peaceful Jews—it was before the invasion.
World peace, international law, and human individual rights around the world are at stake. I have done a bit of editing and formatting and basically transcribed the entire column Nahida has written, hopefully making it easier to read. I trust she will forgive me. — bw
Insisting on squeezing the Palestinian struggle to fit the apartheid model of South Africa or black America is a double whammy:
First, presenting the Zionist entity as a normal state with a few apartheid policies that can be changed is fundamentally false:
What is happening in Palestine is not mere segregation and apartheid, what is going on is ethnic cleansing, wiping a country off the map, and slow genocide.
Racism in the "Jewish state" is ideological, grounded in "sacred" texts, cultural practices, and the inherent concept of "chosen-ness,"—unlike South Africa in which racism was a momentary convenience, reflecting opportunistic fulfillment of self-interest of a white minority.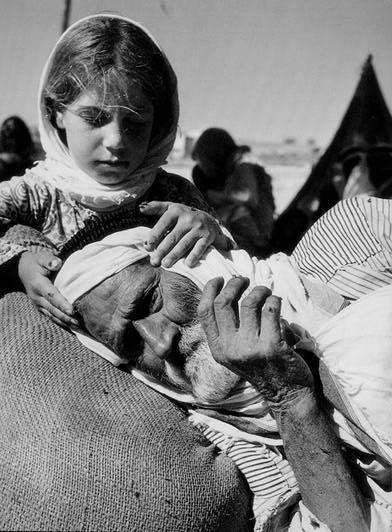 Second, when activists are intoxicated with the deceptive mantra of "Equal rights, One State, Two People," offered as the best formula and ideal model of solution rather than other successful models of Liberation, such as Algeria for example, that means they participate in whitewashing and rewarding the century-ongoing Zionist crimes. Such a paradigm gives leeway to the thriving of an illegal genocidal expansionist racist entity… and would mean blessing the expansion of "israel" and granting the Zionist occupier a comprehensive and "peaceful" takeover, and unrestricted control over our land and our lives.
Like North America, South Africa was conquered and subsequently ruled by white Europeans several centuries ago, i.e. before International Law adopted through the Nuremberg Principles right after WW2, explicitly prohibiting land acquisition through military conquest, and clearly defined Crimes Against Humanity—amidst them:
Wars of Aggression and Conquest,
Genocide and Instigation of Wars and Crimes against Peace,
and War Crimes to be the worst categories of crimes
All these have been, and still are in even worse manner, perpetrated by Jewish "israelis."
Furthermore, this "one-state, two people" approach fully ignores the unbalanced premise of the reality on the ground, and the implication such proposal would have— namely the finalization of the aims of the racist, expansionist and exclusionary Jewish Nationalist experiment called "israel." Continue reading →