Michigan Capital Protest against 'Vaccine' Mandates
Story Shot 30, by Brian R. Wright  PDF Version, 08 August 2021
Two days ago thanks to Stand Up Michigan, Michigan for Vaccine Choice, and the Fight for Medical Freedom (find at gab.com), a rally was held at the Michigan capitol grounds. I attended. Good speakers, at the peak I would say the grounds were full of more than 1,000 demonstrators. I was expecting 10,000. The cause NEEDS 100,000 for events like this to turn the tide, put pressure on governments. Many signs of love.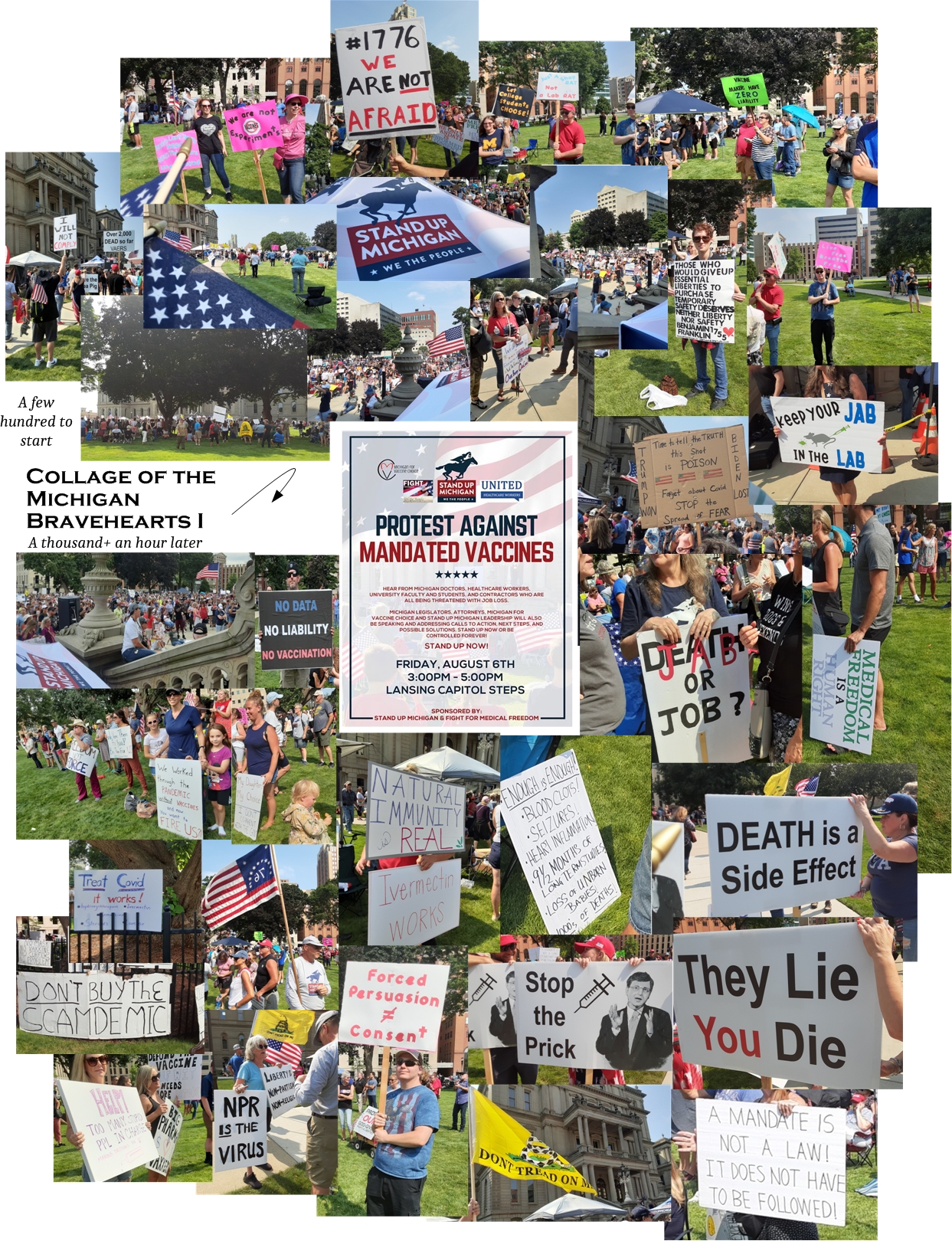 A full definition collage (18 meg): http://brianRwright.com/20210806_Collage.jpg. Continue reading →