'Poison Papers' reveal chemical industry secrets
By Caroline Cornell [Full article here]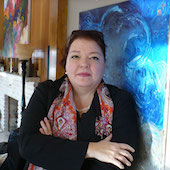 Tucked away in an Oregon barn for decades was a collection of internal documents, correspondence, and chemical safety studies detailing the lengths the chemical industry took to conceal the dangers of their products.
The documents in this collection—dubbed the "Poison Papers"—allege fraudulent chemical safety testing, corporate concealment of chemical dangers, and collusion between the industry and the regulators who were supposed to be protecting the public and environment. Commonly used herbicides like Roundup (glyphosate), dicamba, atrazine, and 2,4-D feature prominently among the papers, as do nearly every large chemical corporation.
Now, thanks to the combined efforts of the Center for Media and Democracy (CMD) and the Bioscience Resource Project (BRP), this collection is available online for the first time.
We spoke with Lisa Graves, CMD's executive director, about what the collection reveals and how we're still feeling the effects from improper chemical approvals from decades past.
(This conversation has been edited and condensed for clarity.) Continue reading →