The Last of the Mohicans ___ (9.5/10)
Sparse dialog pure poetry for freedom fighters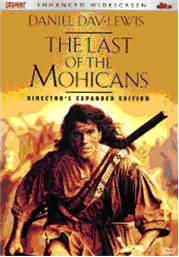 Duncan: And who empowered these colonials to pass judgment on England's policies, and to come and go without so much as a "by your leave"?
Cora Munro: They do not live their lives "by your leave"! They hack it out of the wilderness with their own two hands, bearing their children along the way!
---
When this movie first appeared, I had an older friend and drinking buddy whose first comment was "Geez, these guys are running at full-tilt boogie all the time; it's like a track meet in the woods. I get tired just watching."
I don't. Continue reading →